Our Algo Engine flagged the recent "lower high" structure in AZJ, and we've been highlighting the trade on the blog as one of our preferred shorts.
The stock is $0.40 lower today from last weeks $5.40 high.
Our concern with AZJ, relates to the unsustainable payout ratio.
The downside momentum looks to be increasing for a move to the early October lows near $4.75.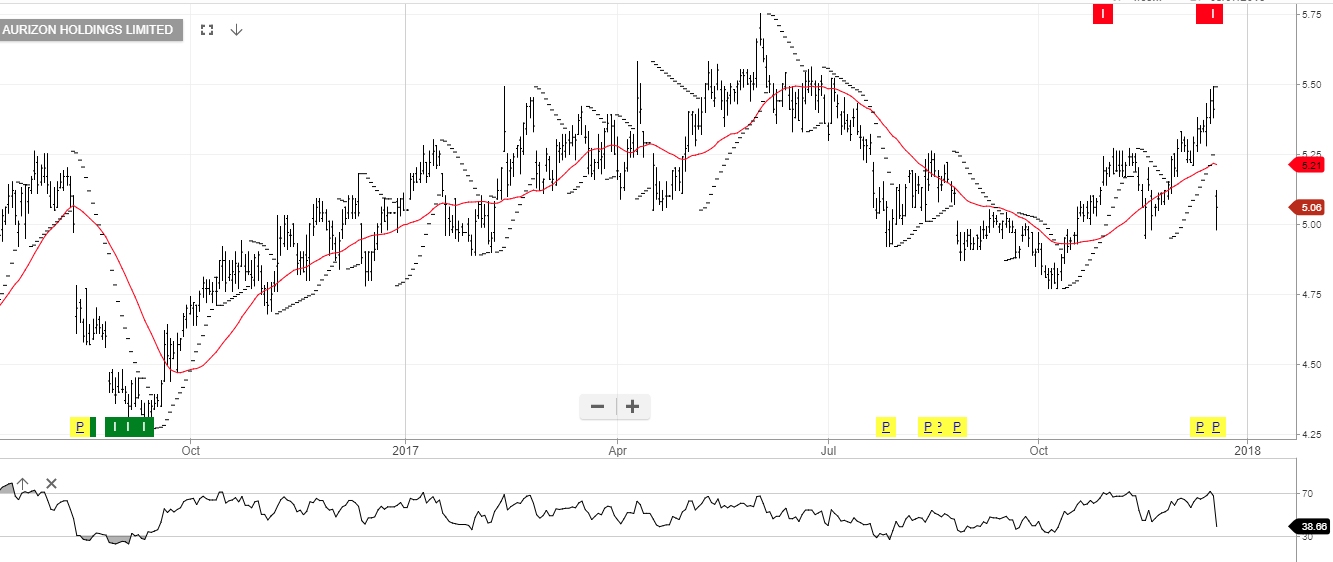 AZJ
Leon has been working in the financial services industry for 18 years in management and advisory roles. Leon has extensive experience in general advice and dealings involving securities and derivative financial products.
PS 146 Securities & Derivatives, ADA 1 & 2 accreditation, Responsible Manager Certificate. Leon is authorised to provide financial product advice and deal with respect to the following financial products:
· Deposit Products
· Securities
· Derivatives
· Interest in managed investment schemes; and
· Government debentures, bonds and stocks