Our ALGO engine triggered a buy signal for BHP into the ASX close at $28.35.
The "higher low" price structure is referenced to the $26.90 low posted on December 8th.
BHP's share price has dropped 10% over the last 8 trading sessions as concerns about the company's proposed sale of shale assets has somewhat clouded their future earnings outlook.
During a webcast on Friday, CFO Peter Beaven reminded investors that BHP has a policy of paying out at least 50% of profits in dividends and increased that to 72% in the December half.
With respect to the shale assets, one analyst report suggested that for every $1 billion of proceeds from the sale, BHP can return 24 cents per share.
Technically, we see good price support at the $27.85 level and an area of initial resistance at $30.15.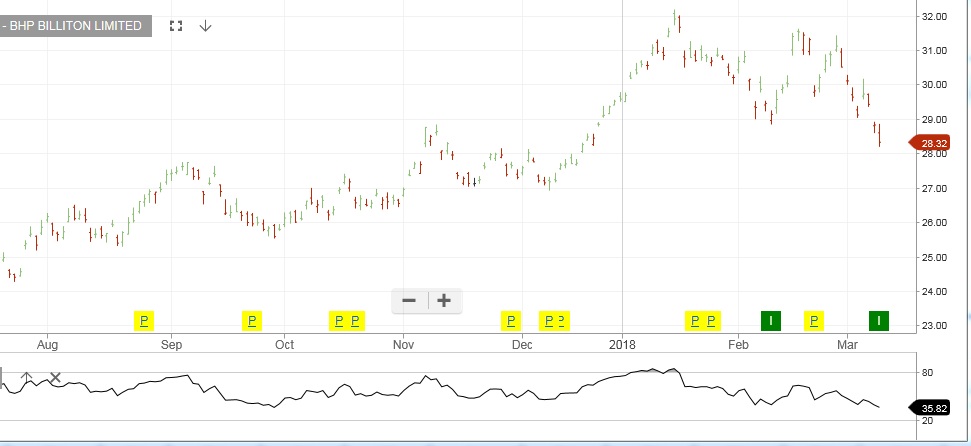 BHP