Despite the announcement that both WA and VIC will raise race field fees, the share price of TAH continues to build upside support from the $4.50 area.
Several broker notes have suggested that even though the increased fees could lower net profits by close to $5 million, the consensus price target remains in the $5.20 to $5.50 range.
Our ALGO engine triggered a buy signal on TAH at $4.22 on April 4th and the stock was included in our Top 100 Portfolio in early February.
TAH will pay a 12.5 cent dividend on August 11th and we suggest accumulating shares at these levels.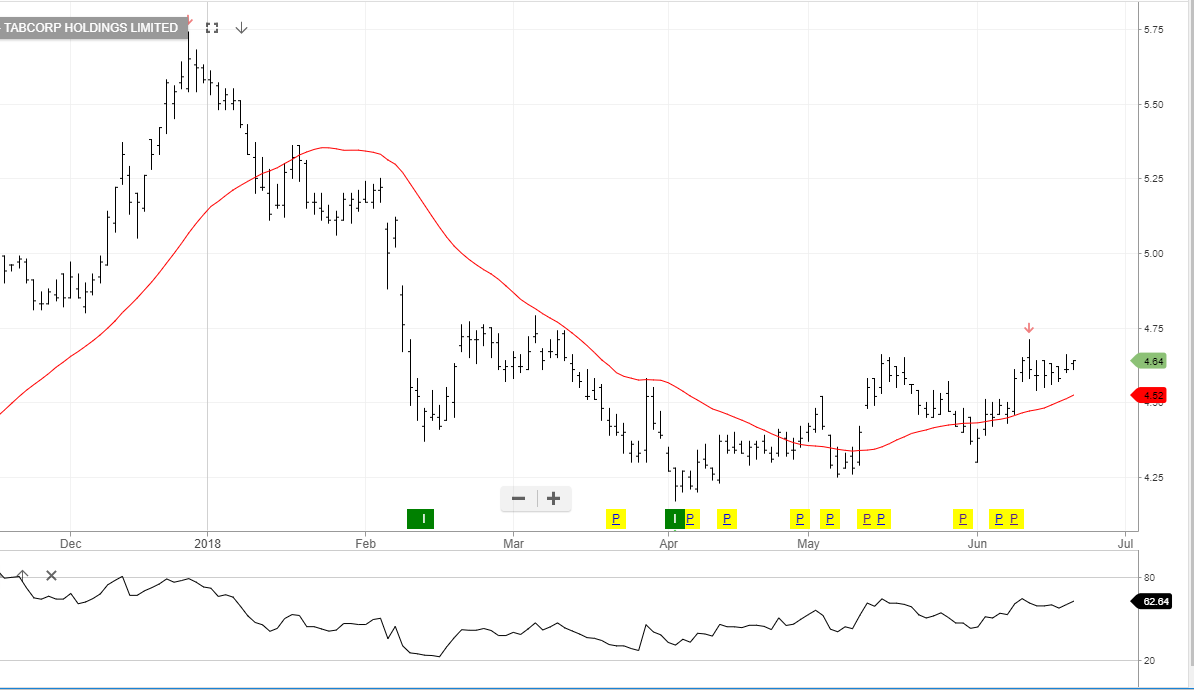 Tabcorp
Author:
Todd
Todd has worked in the financial industry for 20 years. During this time, his primary focus has been in the Foreign Exchange, Global Equities and Fixed Income areas. Todd has also served as a Judicial Advocate in several tax cases in the US Federal Court.