Since posting a low of $13.30 on June 1st, shares of SUN have rallied over 11% and reached a 1-year high of $14.80 on Friday.
The selling pressure from the May 25th ACCC report on insurance rates seems to have subsided for now. However,  the scaling back of margins and other industry headwinds are still in play.
Technically, internal momentum indicators show that the share price is in overbought territory and a short-term correction is likely.
We see strong resistance in the $15.00 area and initial support just above $13.80.
Investors can trade the short side of SUN on our SAXO Go CFD platform. For more information about trading opportunities with CFDs, call our office at 1-300-614-002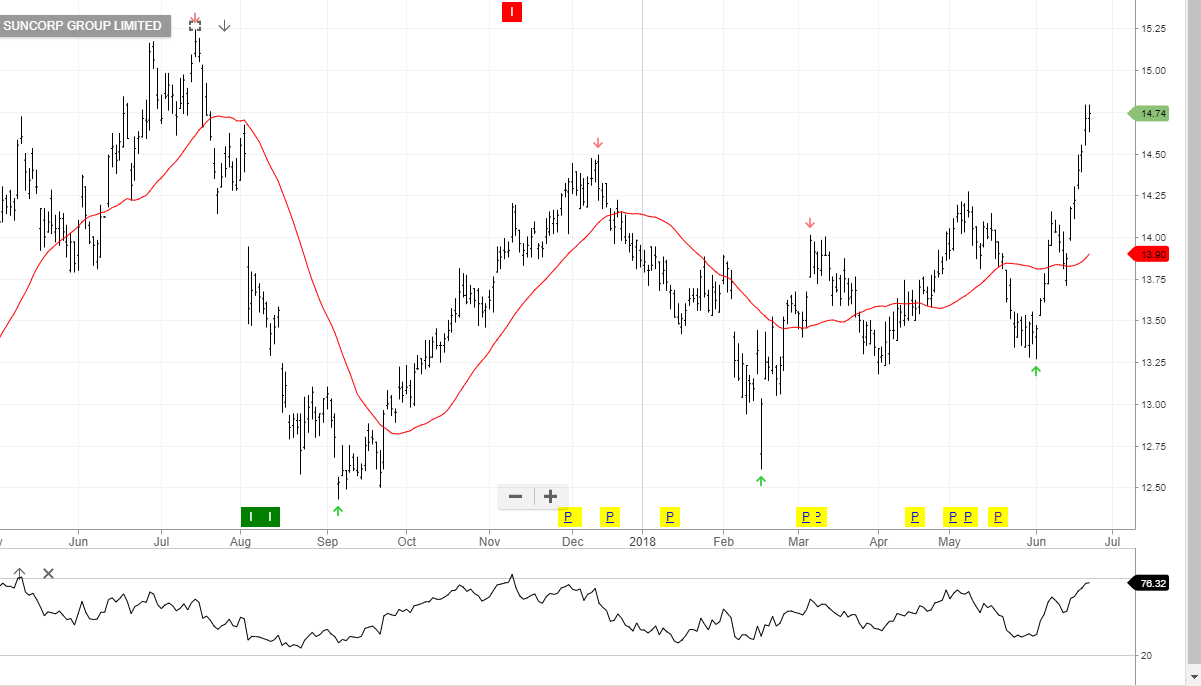 Suncorp
Author:
Todd
Todd has worked in the financial industry for 20 years. During this time, his primary focus has been in the Foreign Exchange, Global Equities and Fixed Income areas. Todd has also served as a Judicial Advocate in several tax cases in the US Federal Court.