Our ALGO engine triggered a sell signal on GPT on June 21st at $5.36.
This "lower high" pattern is referenced to the high of $5.49 posted earlier this year on January 5th.
It's worth noting that two other yield sensitive names, TCL and SYD also triggered ALGO sell signals last week. Furthermore, all three of these stocks will go ex-dividend on Thursday, June 28th.
As illustrated in the charts below, all three of these stocks have been in an uptrend since March.  We expect this pull back into their dividend should allow for better entry points for medium-term investors.
We see initial support for GPT at $4.70, with a stronger chart point at $4.50.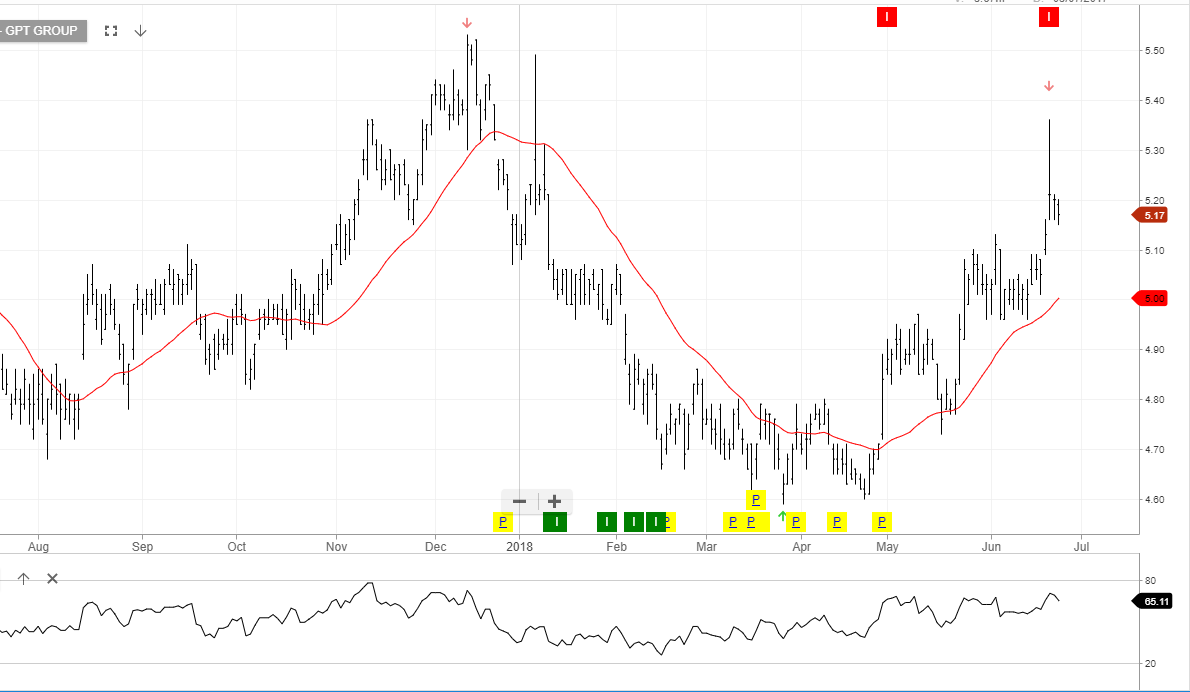 GPT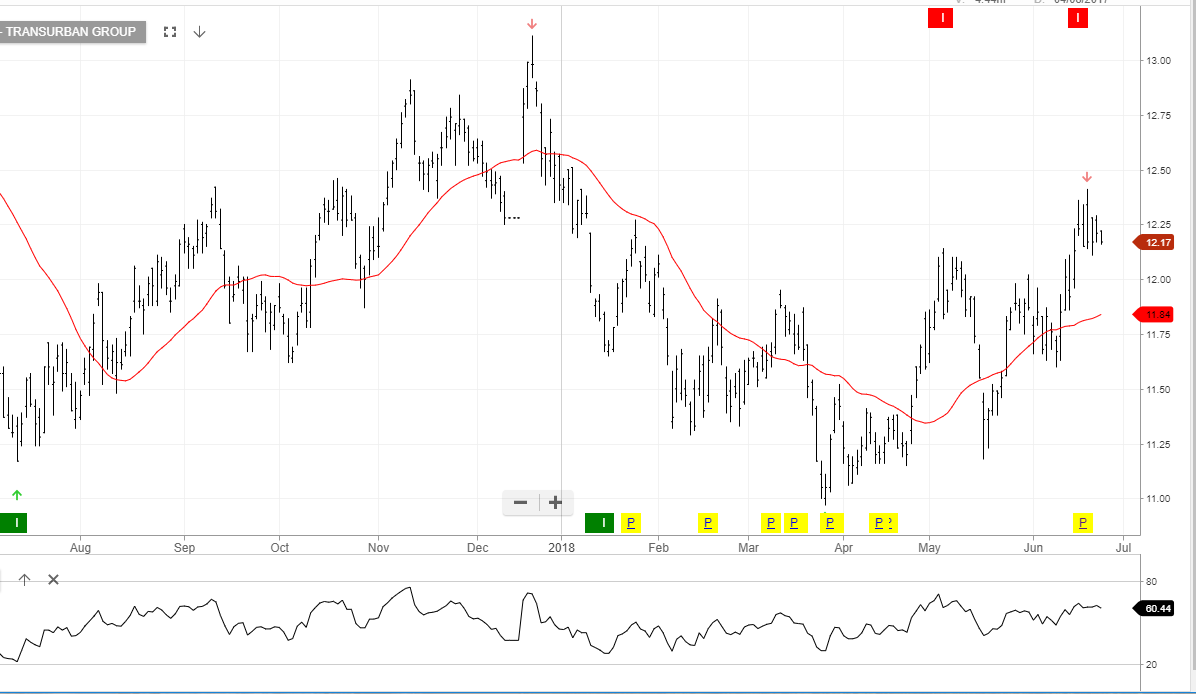 Transurban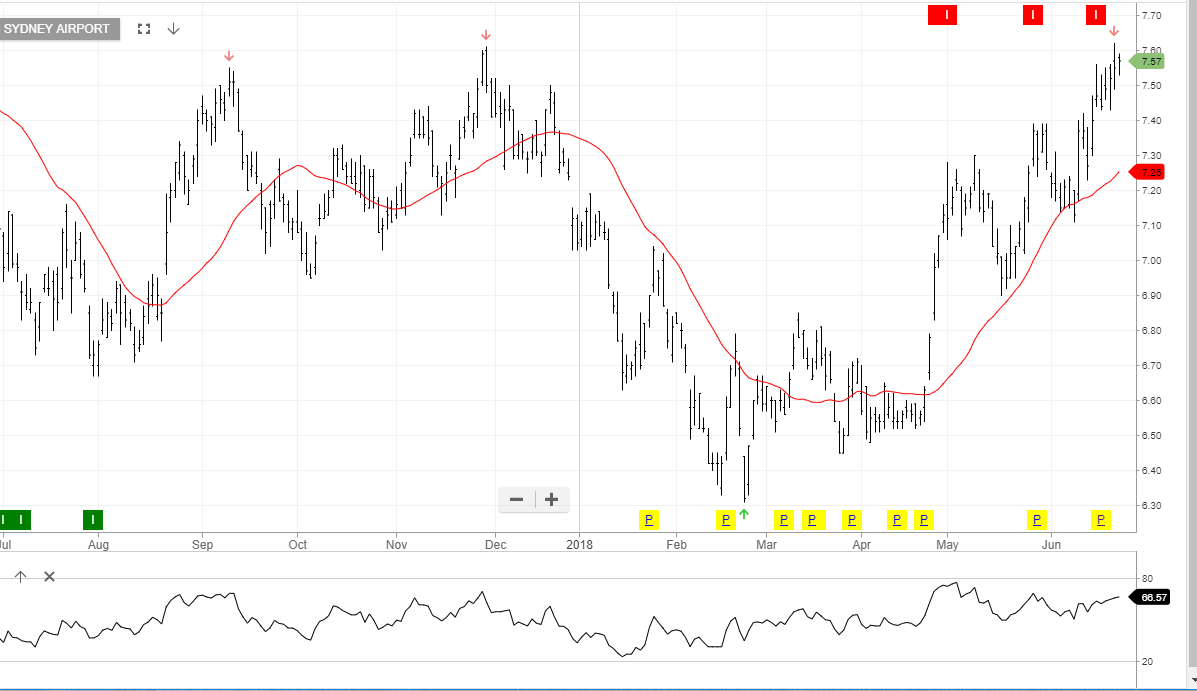 Sydney Airport
Author:
Todd
Todd has worked in the financial industry for 20 years. During this time, his primary focus has been in the Foreign Exchange, Global Equities and Fixed Income areas. Todd has also served as a Judicial Advocate in several tax cases in the US Federal Court.