Our ALGO engine triggered a buy signal for South 32 into yesterday's ASX close at $3.61.
The "lower high" pattern is referenced to the low posted on April 12th at $3.34. The stock has been added to our ASX Top 20 portfolio.
The share price has dropped about 8% since announcing an all-cash offer to acquire the remaining 83% of Arizona mining; a Canadian resource company which they own 17%.
The transaction does not need Canadian regulatory approval and should begin showing profits in the zinc and copper area by the September quarter.
We see solid support in the $3.40 area with an upside target in around $4.15 over the medium-term.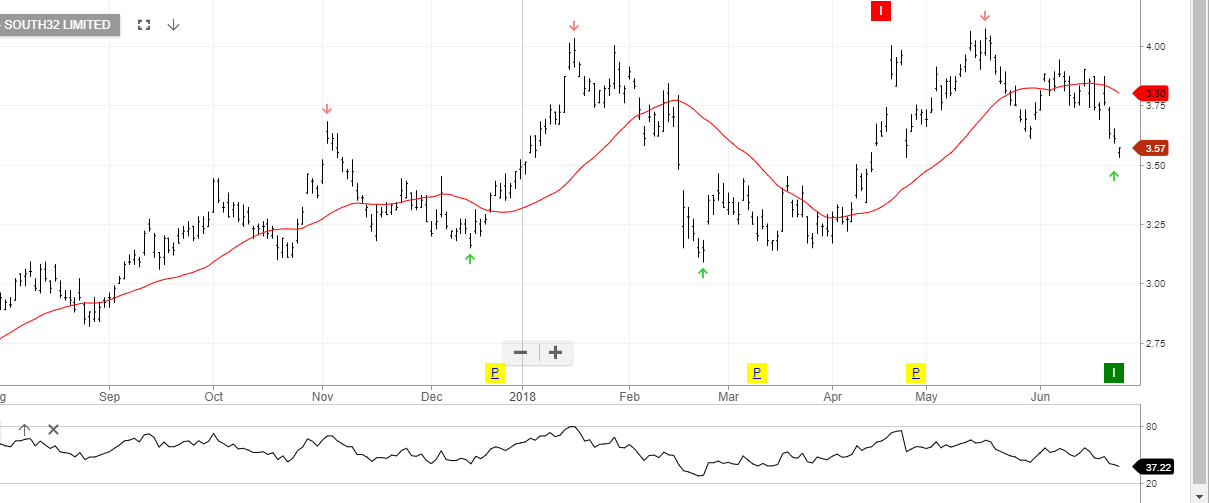 South 32
Author:
Todd
Todd has worked in the financial industry for 20 years. During this time, his primary focus has been in the Foreign Exchange, Global Equities and Fixed Income areas. Todd has also served as a Judicial Advocate in several tax cases in the US Federal Court.