Our ALGO engine triggered a sell signal for AMC into the ASX close at $14.60.
The "lower high"pattern is referenced to the $14.76 high posted on February 8th.
Since trading as low as $13.10 on May 4th, the share price has risen close to 12%. At this point, we suggest clients either take profits on open positions or use a covered call strategy.
For those interested in the covered calls, we suggest selling the $14.75 calls into October for 35 cents.
This will allow investors to receive the 30 cent dividend on September 4th while increasing cash flow into the portfolio.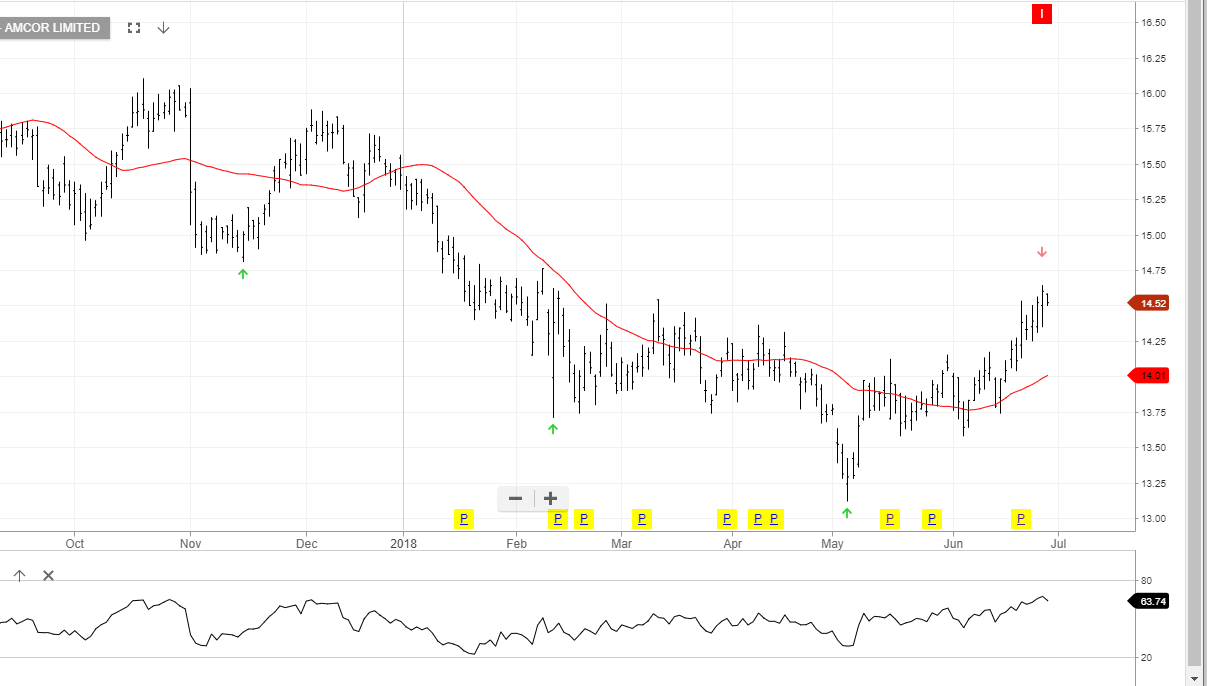 Amcor
Author:
Todd
Todd has worked in the financial industry for 20 years. During this time, his primary focus has been in the Foreign Exchange, Global Equities and Fixed Income areas. Todd has also served as a Judicial Advocate in several tax cases in the US Federal Court.