In FY18,  BHP will produce US$46 billion  in revenue and generate EBIT of US$16 billion, which will support a dividend yield of 5%+
If we look out into FY19 and assume moderate growth achieved through higher energy prices and disciplined cost control, it's likely BHP will increase the dividend to US$1.40.  This will then place the stock on a forward yield of 5.4%.
BHP goes ex-div US$0.60 on the 7th of September. Adding a $34.01 (Euro) call option into October,  boosts the cash flow by a further $1.25 per share.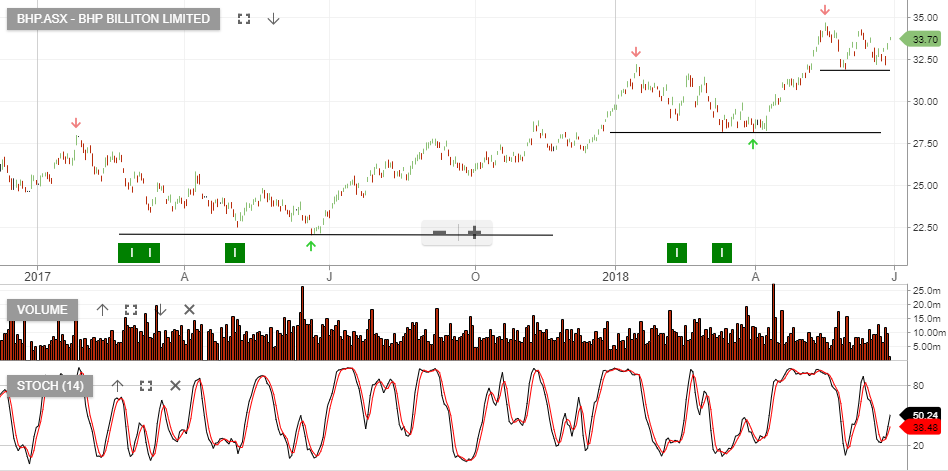 Leon has been working in the financial services industry for 18 years in management and advisory roles. Leon has extensive experience in general advice and dealings involving securities and derivative financial products.
PS 146 Securities & Derivatives, ADA 1 & 2 accreditation, Responsible Manager Certificate. Leon is authorised to provide financial product advice and deal with respect to the following financial products:
· Deposit Products
· Securities
· Derivatives
· Interest in managed investment schemes; and
· Government debentures, bonds and stocks