Shares of Cimic Group have started the week over 4% higher and have reached a 2-month high of $44.75 in early trade.
Investors are reacting to the recent news that CIM was awarded a 4-year, $480 million contract by QCoal to continue mining services operations at QCoal's Bowen Basin Mines.
Our ALGO engine triggered a buy signal for CIM on June 1st at $40.73 and the stock has been part of our ASX Top 100 portfolio since June of 2016.
From a technical perspective, we see solid support near $42.50 with an initial upside target at $47.50.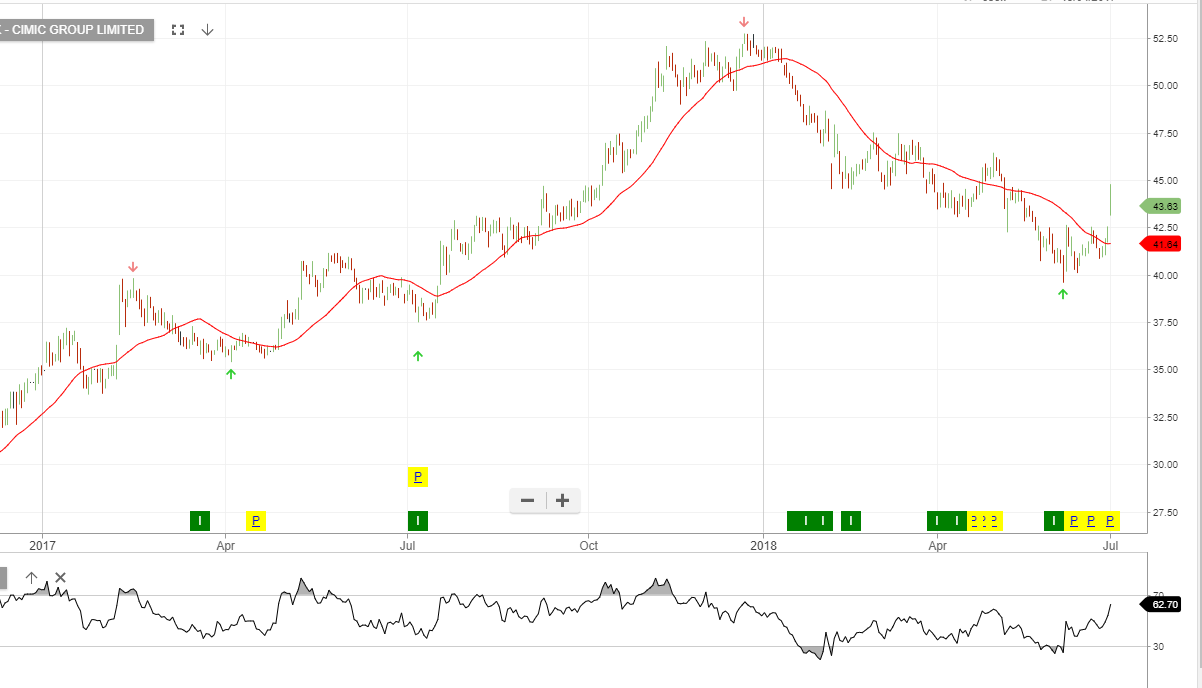 Cimic Group
Author:
Todd
Todd has worked in the financial industry for 20 years. During this time, his primary focus has been in the Foreign Exchange, Global Equities and Fixed Income areas. Todd has also served as a Judicial Advocate in several tax cases in the US Federal Court.