Link Administration has attractive long-term fundamentals and is likely to deliver consistent high single digit earnings growth.
At present, the market is failing to look through the shorter-term impacts from changes to recent superannuation legislation. Should broad market weakness force a retest of the $7.00 price range, we'd consider this a good entry level.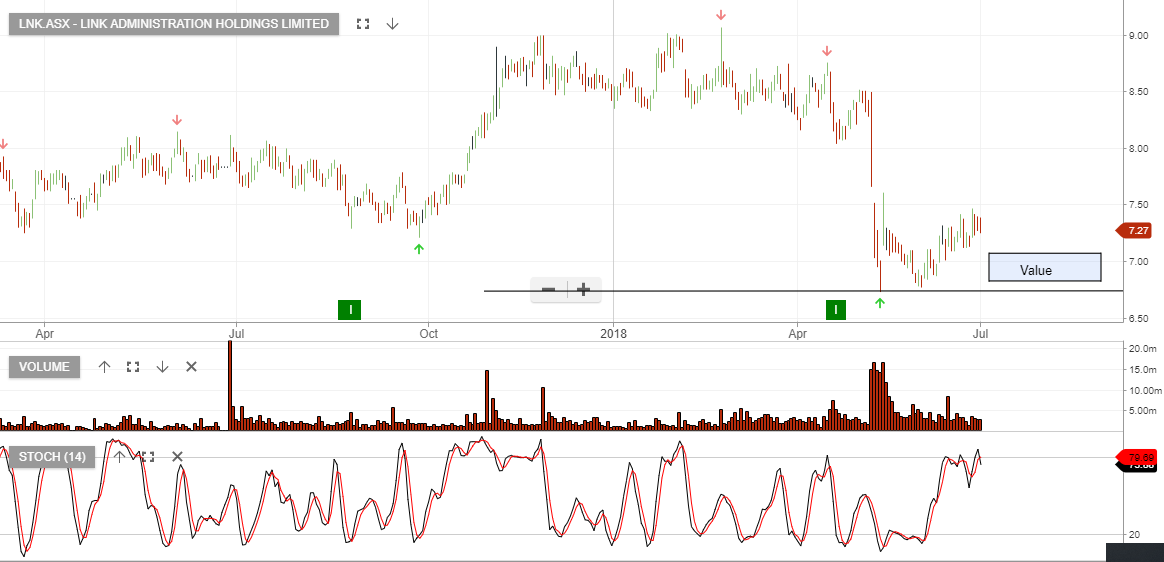 Link
Leon has been working in the financial services industry for 18 years in management and advisory roles. Leon has extensive experience in general advice and dealings involving securities and derivative financial products.
PS 146 Securities & Derivatives, ADA 1 & 2 accreditation, Responsible Manager Certificate. Leon is authorised to provide financial product advice and deal with respect to the following financial products:
· Deposit Products
· Securities
· Derivatives
· Interest in managed investment schemes; and
· Government debentures, bonds and stocks