Our Algo Engine generated a buy signal recently in CSR and we recommend investors keep this name on their watch list.
$4.31 is likely to be a point of support as the stock price trades into a value range supported by a 5% dividend yield.
Last week, CSR management reaffirmed the FY19 earnings outlook for flat growth on FY18 numbers.
For this reason, we view the approaching opportunity as a "technical bounce" rather than the beginning of a prolonged uptrend.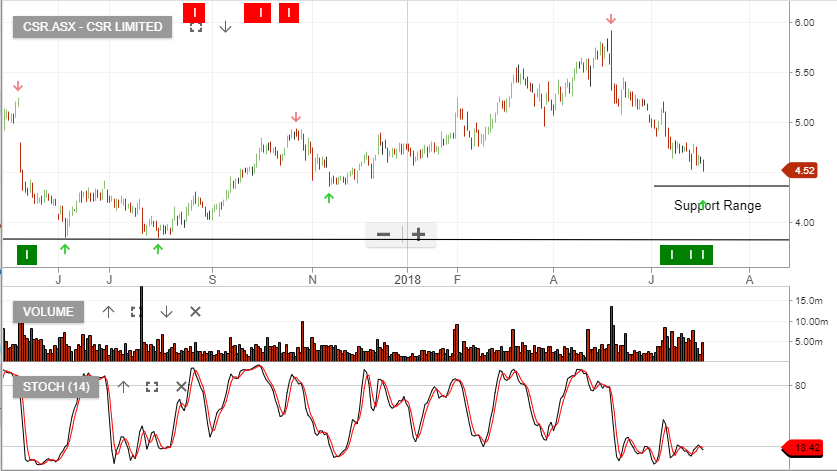 CSR
Leon has been working in the financial services industry for 18 years in management and advisory roles. Leon has extensive experience in general advice and dealings involving securities and derivative financial products.
PS 146 Securities & Derivatives, ADA 1 & 2 accreditation, Responsible Manager Certificate. Leon is authorised to provide financial product advice and deal with respect to the following financial products:
· Deposit Products
· Securities
· Derivatives
· Interest in managed investment schemes; and
· Government debentures, bonds and stocks