Our ALGO engine triggered a buy signal on RIO Tinto into yesterday's ASX close at $79.20.
The "higher low"  share price pattern is referenced to the $77.40 low posted on April 17th.
The share price reached a 2-month low of $78.30 yesterday on continued downside pressure on both Iron ore and Copper.
However, a recent broker note from Credit Suisse  included a an "outperform" rating with an upside target just over $89.00.
The report cited the recent sale of the miner's Grasberg asset  in Indonesia as providing additional cash to follow through on their $1.3 billion share buyback plan announced earlier this year.
Frequent Blog readers would have noticed that our ALGO engine has triggered buy signals on several resource names (as well as ETFs) over the last month. These include OZL and FMG.
In addition, several commodity and metals-based indexes are testing multi-year support levels as the combination of a stronger USD and threats of trade wars continue weigh on the sector.
In general, we believe a recovery in the broad commodity sector will take more time to form a sustainable base. As such, we'll watch these resource sector names closely and update investors on specific entry level in future postings.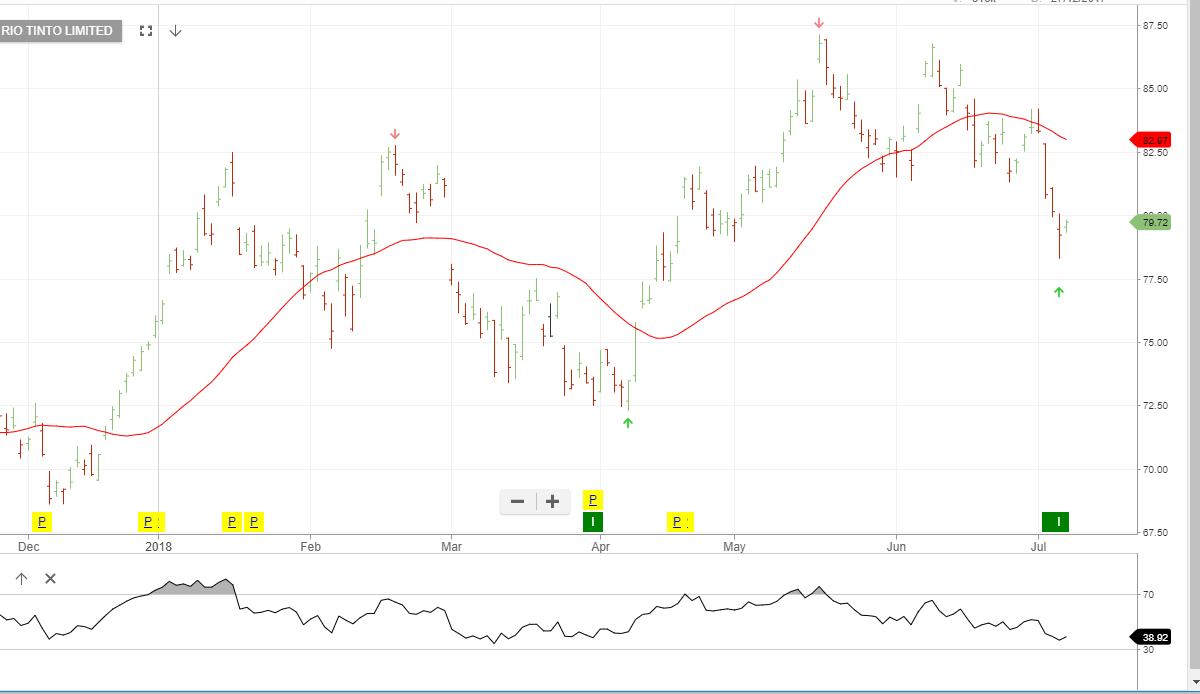 Rio Tinto
Author:
Todd
Todd has worked in the financial industry for 20 years. During this time, his primary focus has been in the Foreign Exchange, Global Equities and Fixed Income areas. Todd has also served as a Judicial Advocate in several tax cases in the US Federal Court.