Our ALGO engine triggered a sell signal on CTX on June 21st just above $31.25.
A recent broker note has updated its rating on CTX to "outperform" and given the share price a 12-month target of $37.00.
The share price has come under pressure over the last few sessions as  last week's fuel supply extension with Woolworth's was expected to result in an $80 million reduction in CTX's EBIT.
We expect the share price to find support around the $30.50 area and will update on specific buy levels in a future posting.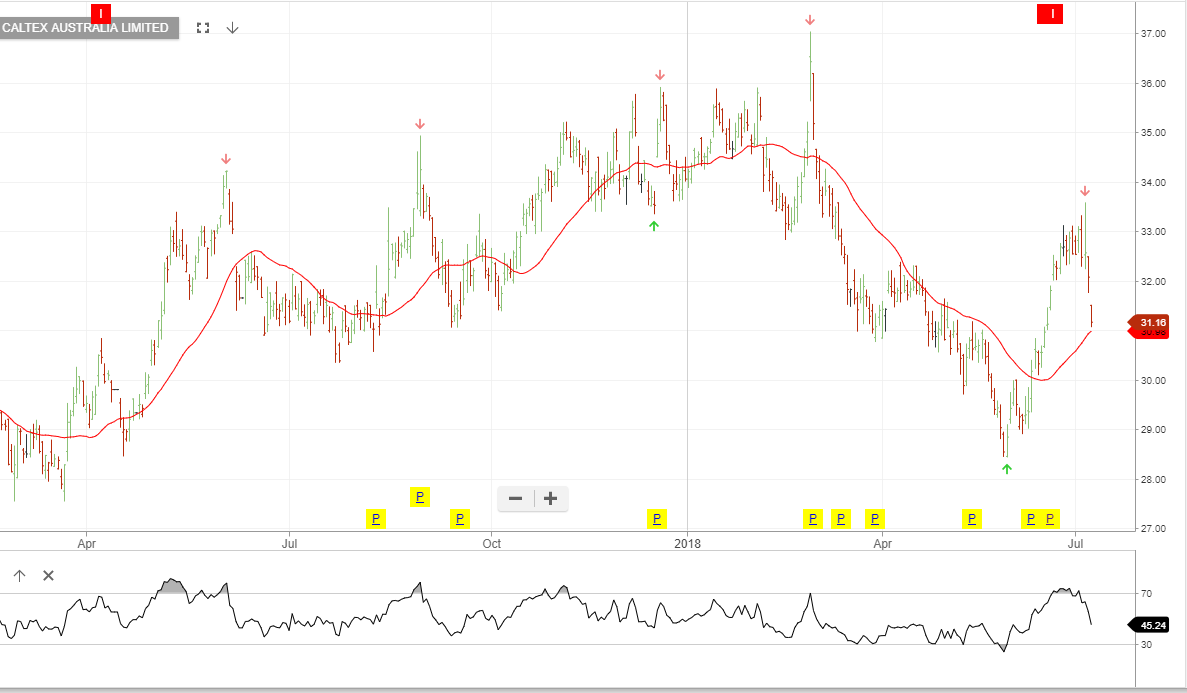 Caltex
Author:
Todd
Todd has worked in the financial industry for 20 years. During this time, his primary focus has been in the Foreign Exchange, Global Equities and Fixed Income areas. Todd has also served as a Judicial Advocate in several tax cases in the US Federal Court.