Shares of Cimic Group continue to build on last week's gains in the lead up to next week's Half-yearly earnings report.
Since posting an intra-day low of $39.60 on June 6th, the share price has risen over 9%.
Our ALGO engine triggered a buy signal on June 1st at $40.73 and CIM is part of our ASX Top 100 Model Portfolio.
Next week's report is expected to show NPAT at $341 million and a 62.4 cent DPS.
Daily price charts point to a medium-term target near $46.40.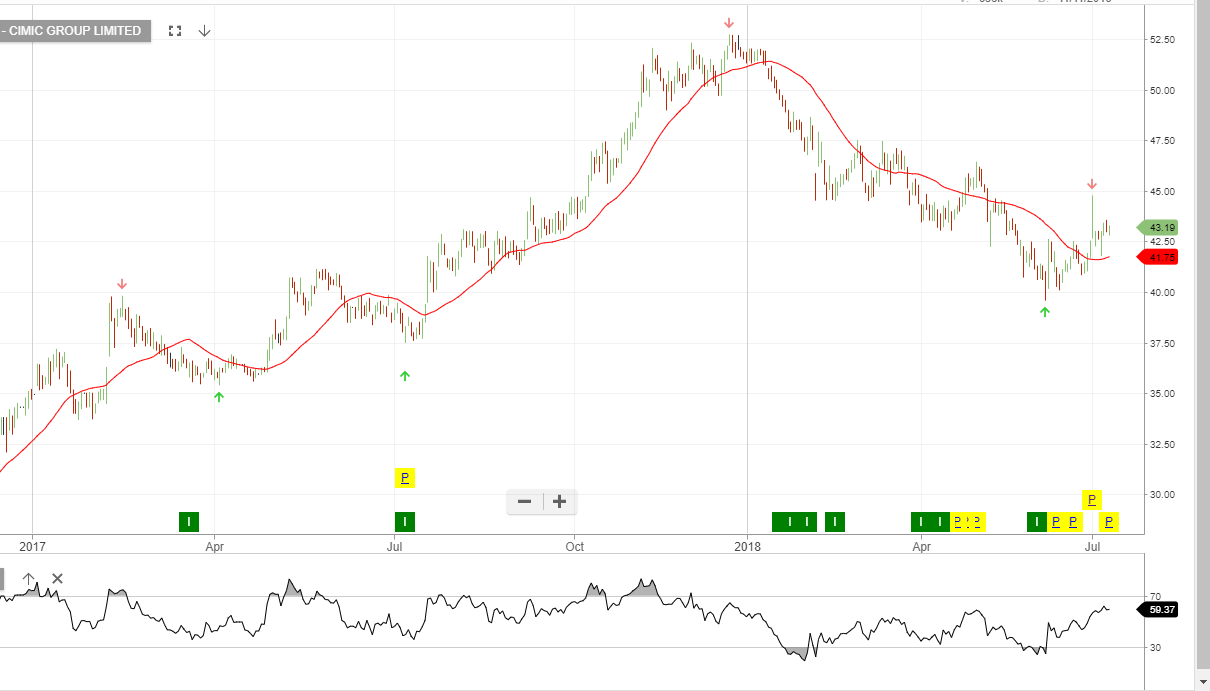 Cimic Group