Shares of Cimic Group continue to build on last week's gains in the lead up to next week's Half-yearly earnings report.
Since posting an intra-day low of $39.60 on June 6th, the share price has risen over 9%.
Our ALGO engine triggered a buy signal on June 1st at $40.73 and CIM is part of our ASX Top 100 Model Portfolio.
Next week's report is expected to show NPAT at $341 million and a 62.4 cent DPS.
Daily price charts point to a medium-term target near $46.40.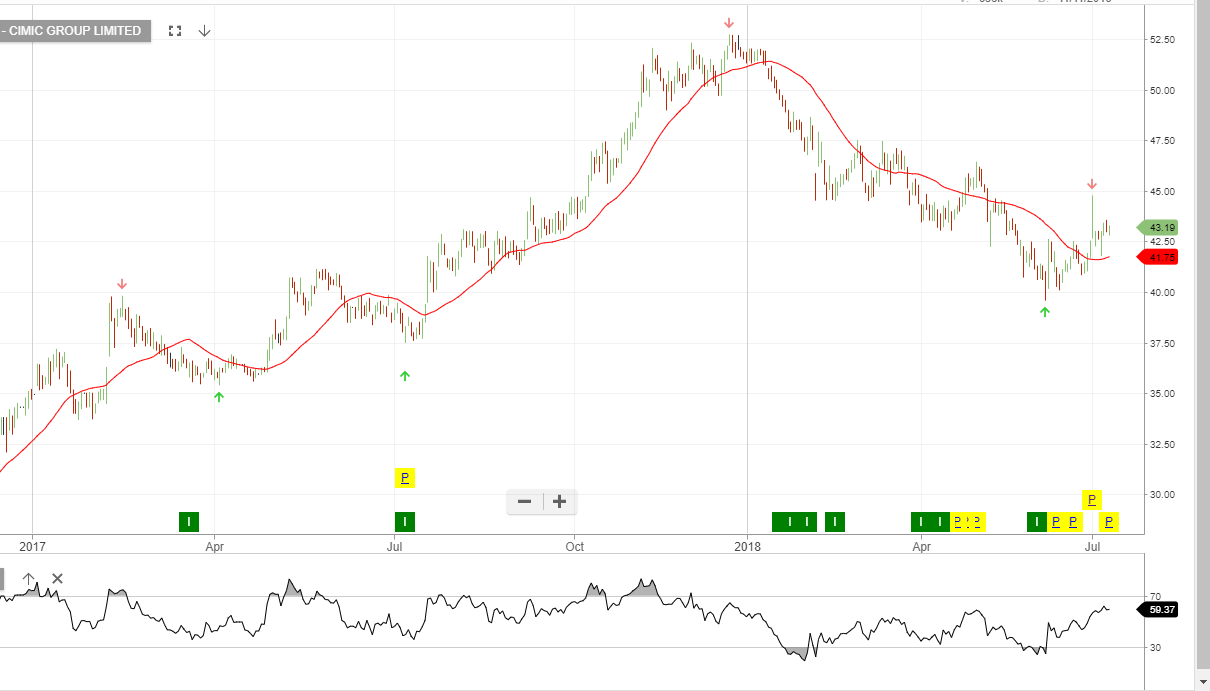 Cimic Group
Author:
Todd
Todd has worked in the financial industry for 20 years. During this time, his primary focus has been in the Foreign Exchange, Global Equities and Fixed Income areas. Todd has also served as a Judicial Advocate in several tax cases in the US Federal Court.