Our Algo Engine generated a buy signal recently in OZ Minerals, with the stock making a higher low at $8.80.
OZ Minerals key asset is a copper mine at Prominent Hill in South Australia. Further expansion in nearby mine at Carrapateena will start in late 2019.
FY18 EBITDA will likely be around $550m and the stock trades on a forward yield of 2%.
We consider OZL a high risk opportunity and encourage investors to apply a stop loss on a break below $8.70.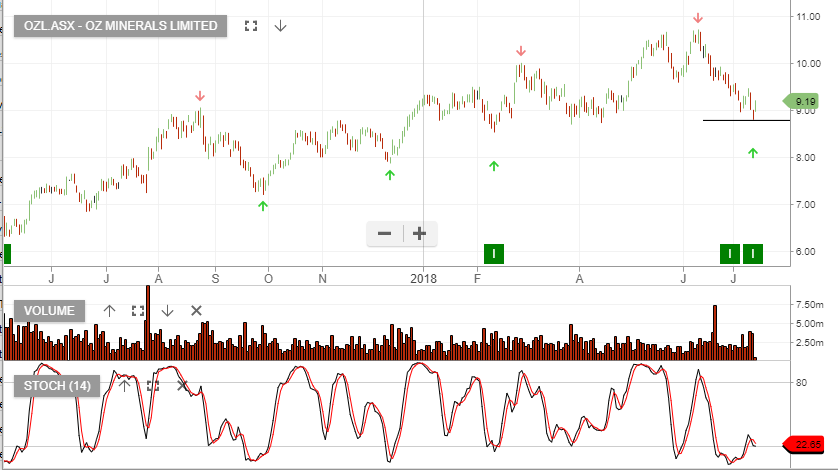 Leon has been working in the financial services industry for 18 years in management and advisory roles. Leon has extensive experience in general advice and dealings involving securities and derivative financial products.
PS 146 Securities & Derivatives, ADA 1 & 2 accreditation, Responsible Manager Certificate. Leon is authorised to provide financial product advice and deal with respect to the following financial products:
· Deposit Products
· Securities
· Derivatives
· Interest in managed investment schemes; and
· Government debentures, bonds and stocks