The uptrend in the Origin share price is well established and the stock now trades near full value.
We continue our buy-side interest, although we recognize a period of consolidation over the next 6 months is likely.
At the upcoming earnings result, we'll be looking for commentary from the company on reinstating dividends and progress on the debt reduction program.
Origin is a recommended buy-write strategy within the ASX Top 50 model portfolio.
Consensus earnings forecasts are looking for 23% EPS growth supported by higher energy prices and ramp up of LNG revenue.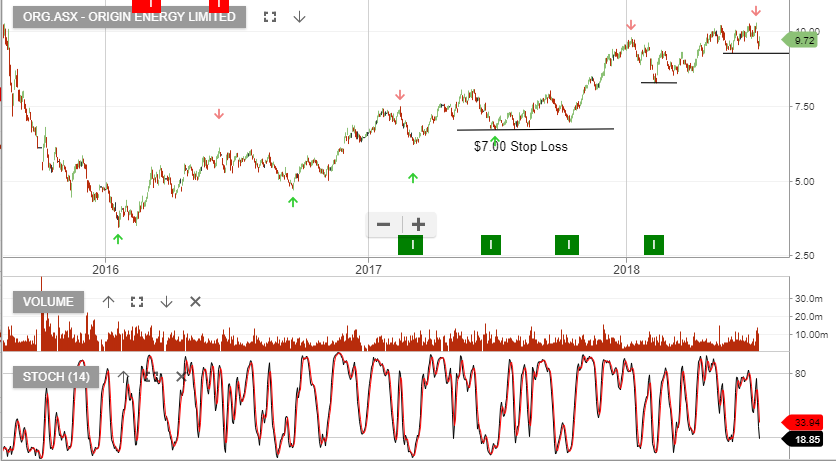 Leon has been working in the financial services industry for 18 years in management and advisory roles. Leon has extensive experience in general advice and dealings involving securities and derivative financial products.
PS 146 Securities & Derivatives, ADA 1 & 2 accreditation, Responsible Manager Certificate. Leon is authorised to provide financial product advice and deal with respect to the following financial products:
· Deposit Products
· Securities
· Derivatives
· Interest in managed investment schemes; and
· Government debentures, bonds and stocks