Shares of Ramsay Heath care are down over 2% to $53.30 in early trade.
Last Friday, the private hospital group announced an unsolicited offer for almost a $1 billion to take over Capio AB, a European healthcare company.
Over the weekend, the Capio board unanimously rejected the deal.
Over the last 2 months, the RHC share price has dropped over 16%. Most of this negative sentiment is based on the company's admission that earnings growth will contract from 8% to 5% over the next year.
At current prices, we see RHC on a 2.9% dividend yield. As such, we consider the stock near fair value and would look to acquire it at lower levels.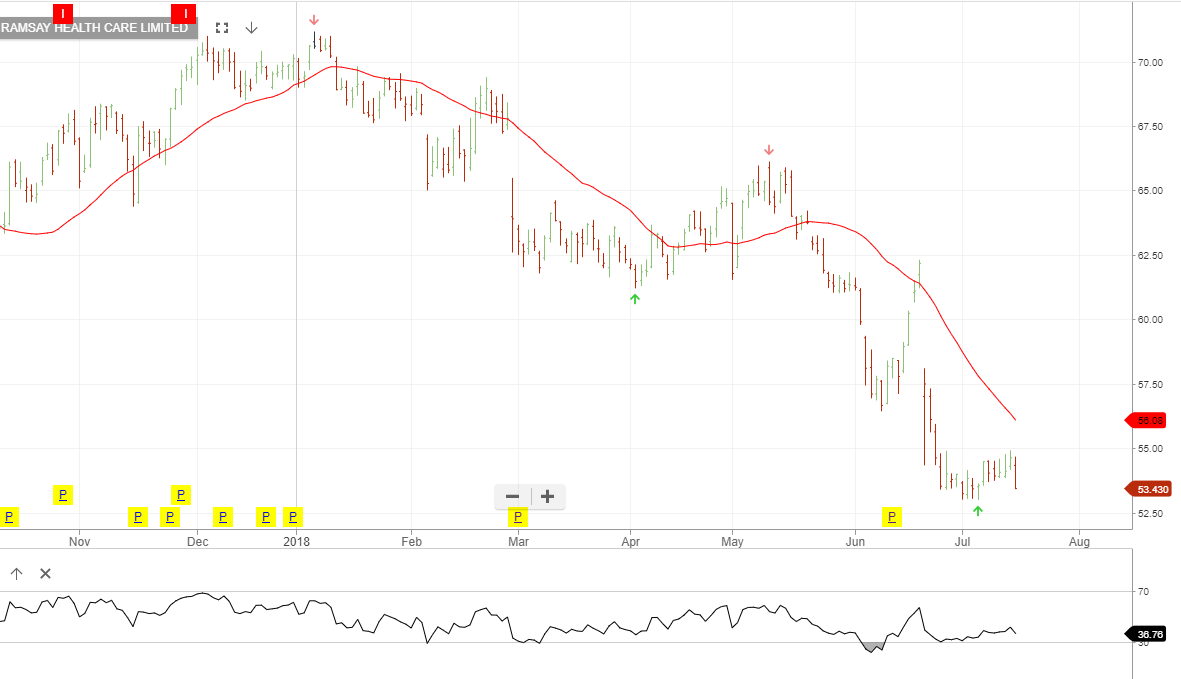 Ramsay Health Care
Author:
Todd
Todd has worked in the financial industry for 20 years. During this time, his primary focus has been in the Foreign Exchange, Global Equities and Fixed Income areas. Todd has also served as a Judicial Advocate in several tax cases in the US Federal Court.