Our ALGO engine triggered a buy signal for BHP on March 9th at $28.32.
A recent broker note focused on the mining giant's increased production of Iron Ore, Coal and Crude Oil as the basis for upgrading their 12-month price target to $37.00.
As mentioned in a previous Blog, we believe these upgrades will also lead to an increase of their dividend to the $1.40 range.
With a potential "double top" resistance in the $35.50 area, we would consider a buy/write strategy at these levels.
BHP goes ex-dividend for 60 cents on September 7th.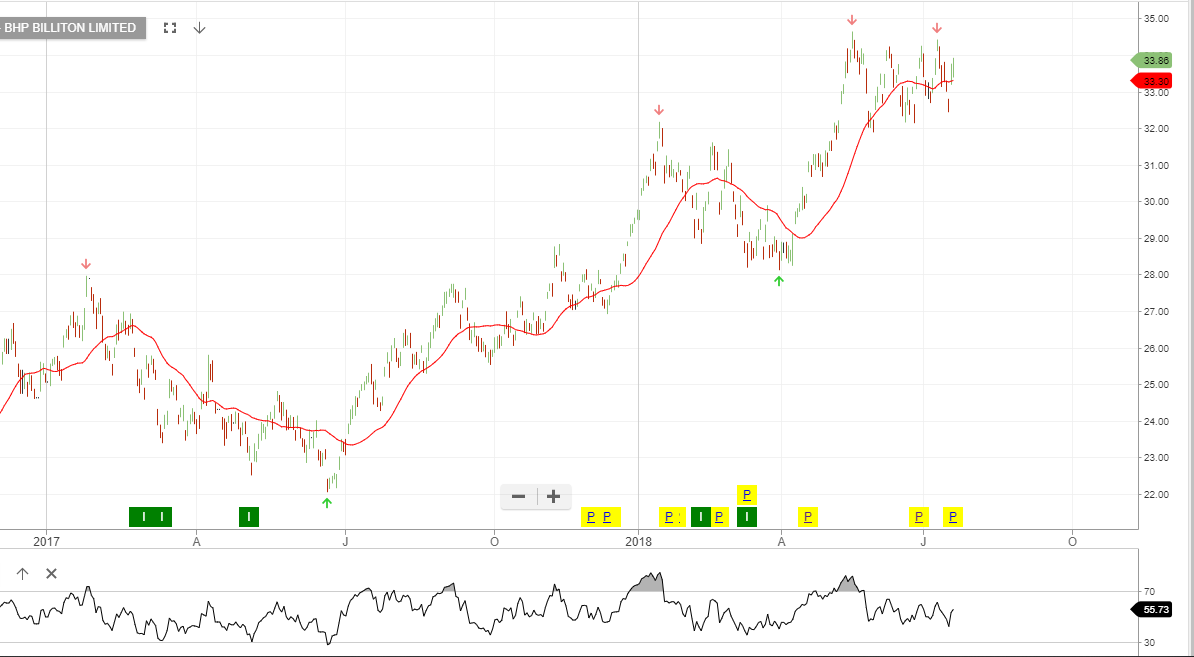 BHP
Author:
Todd
Todd has worked in the financial industry for 20 years. During this time, his primary focus has been in the Foreign Exchange, Global Equities and Fixed Income areas. Todd has also served as a Judicial Advocate in several tax cases in the US Federal Court.