Shares of CIMIC Group have spiked over 10% higher to reach a 5-month high of $47.50 in early trade.
The company's H1 2018 results showed an increase of FY 18/19 earnings in the 3% range and a 10% increase in revenue growth specifically in their construction business.
Our ALGO engine triggered a buy signal in CIM at $41.15 on March 9th and the stock was added to our ASX Top 100 portfolio on June 27th at $35.00.
We see the next resistance level in the $48.75 range. CIM goes ex-dividend for 70 cents on September 12th.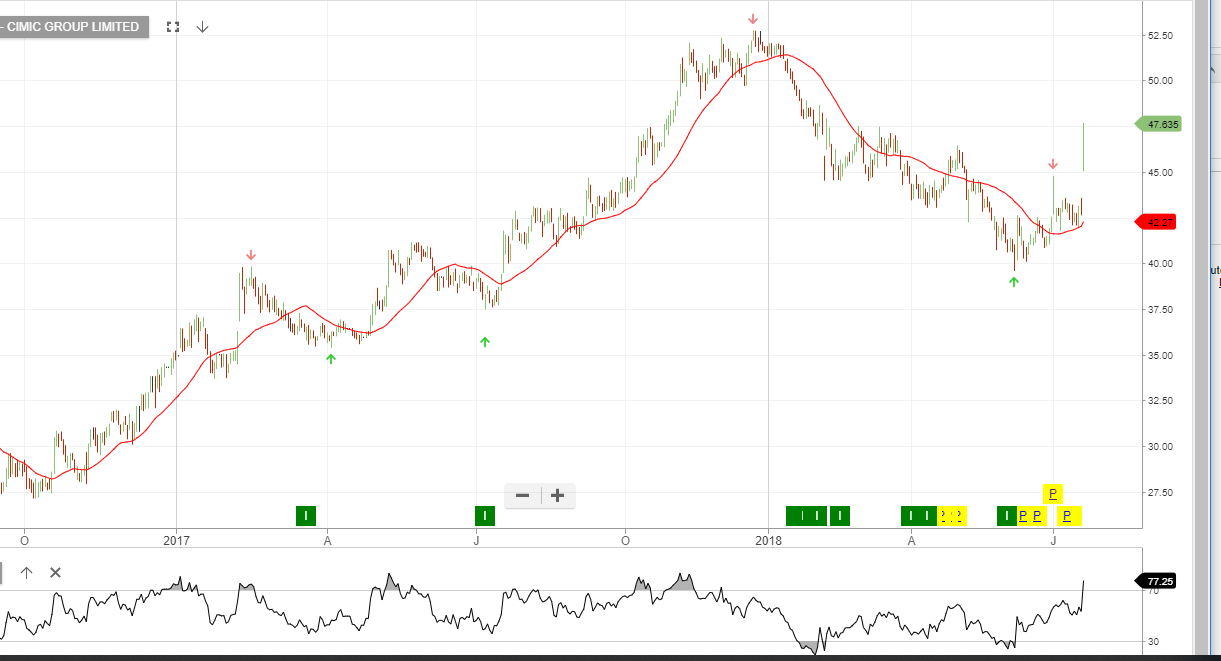 Cimic Group
Author:
Todd
Todd has worked in the financial industry for 20 years. During this time, his primary focus has been in the Foreign Exchange, Global Equities and Fixed Income areas. Todd has also served as a Judicial Advocate in several tax cases in the US Federal Court.