During times of conflict, there's a saying in the market:  "you should buy when the cannons are firing and sell when the champagne corks are popping".
More specifically, the current trade war between the US and China is likely to be resolved and the 20% correction in Chinese equity indexes may be looking overdone.
The IZZ iShares ETF provides exposure to large cap Chinese stocks. We see a buy side opportunity at $57.00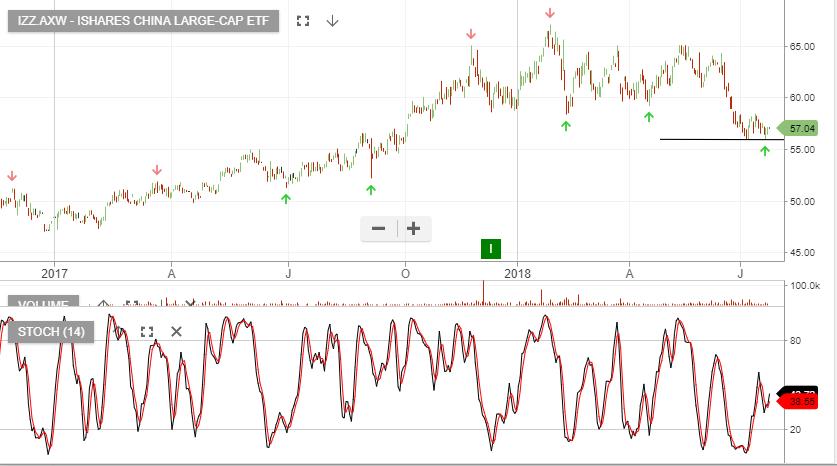 Leon has been working in the financial services industry for 18 years in management and advisory roles. Leon has extensive experience in general advice and dealings involving securities and derivative financial products.
PS 146 Securities & Derivatives, ADA 1 & 2 accreditation, Responsible Manager Certificate. Leon is authorised to provide financial product advice and deal with respect to the following financial products:
· Deposit Products
· Securities
· Derivatives
· Interest in managed investment schemes; and
· Government debentures, bonds and stocks