Although we don't have a current Algo Engine buy signal in IAG, the stock is in the ASX 50 model portfolio from the original higher low pattern in 2017.
The recent share price retracement, from $8.70 back to yesterday's low of $7.84, means we have the stock on our radar again.
Strong earnings growth, 5% fully franked dividend yield and an increase to the share buy back program should provide a floor under the share price.
We see IAG as a solid "buy/write" opportunity delivering 10 – 12% annualised cash flow.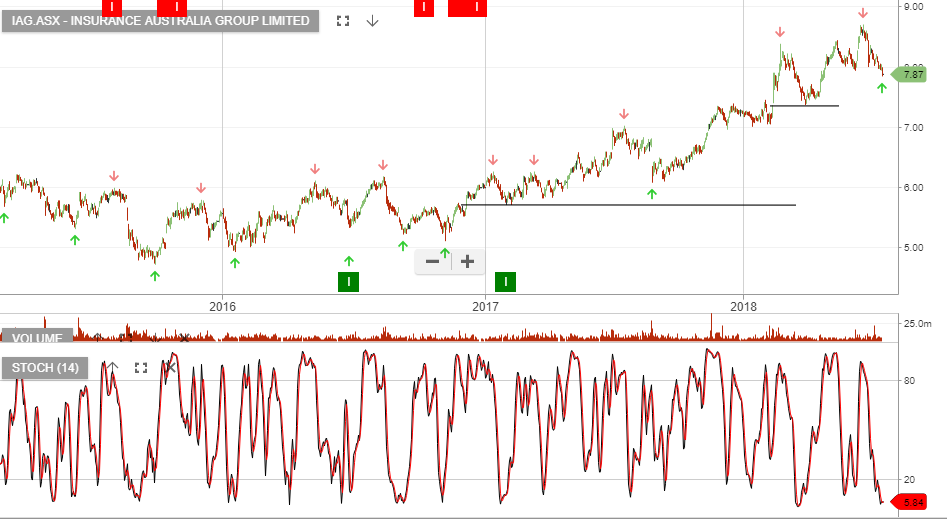 IAG
Leon has been working in the financial services industry for 18 years in management and advisory roles. Leon has extensive experience in general advice and dealings involving securities and derivative financial products.
PS 146 Securities & Derivatives, ADA 1 & 2 accreditation, Responsible Manager Certificate. Leon is authorised to provide financial product advice and deal with respect to the following financial products:
· Deposit Products
· Securities
· Derivatives
· Interest in managed investment schemes; and
· Government debentures, bonds and stocks