Our Algo Engine generated a buy signal for JHX recently at $21.50.
With the US housing cycle remaining strong, (although weak numbers in June are the reason for some caution), and James Hardie having a dominant market position in fiber cement, we think the long term trajectory for earnings & margins are strong.
FY19 revenues should increase 20% and underlying EBIT will jump from $380m to $480m.
With the stock trading on a low 2.2% forward yield, we recommend adding a covered call option to enhance the income.
Selling the $23.50 October strike adds $0.50 per share of additional cash flow.
JHX goes ex div $0.30 on the 12th of December.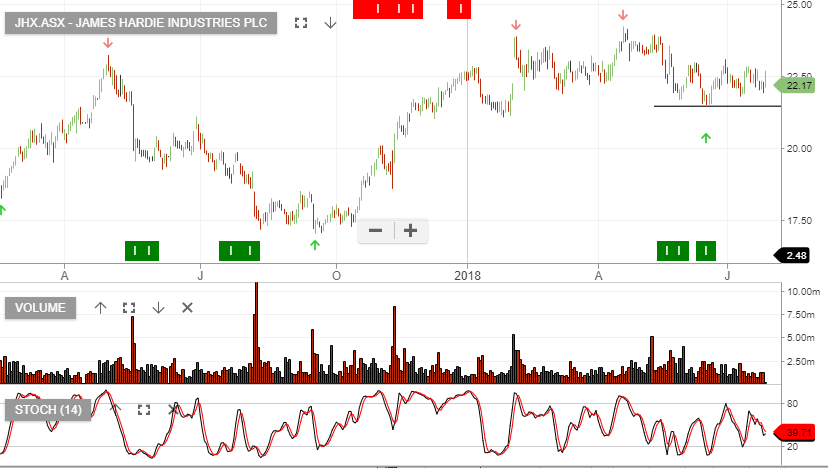 Leon has been working in the financial services industry for 18 years in management and advisory roles. Leon has extensive experience in general advice and dealings involving securities and derivative financial products.
PS 146 Securities & Derivatives, ADA 1 & 2 accreditation, Responsible Manager Certificate. Leon is authorised to provide financial product advice and deal with respect to the following financial products:
· Deposit Products
· Securities
· Derivatives
· Interest in managed investment schemes; and
· Government debentures, bonds and stocks