Our ALGO engine triggered a buy signal in A2 Milk at $9.81 on July 20th.
Since then, a broker note has lifted the company to an "outperform" rating with a 12-month price target of $12.40.
The report focuses on the fresh milk delivery partnership between A2M and Fonterra in New Zealand, and the opportunity to replicate that model in other countries.
As a result, the broker note estimates growth in EBIT to rise from $274 million to $523 million over the next two years.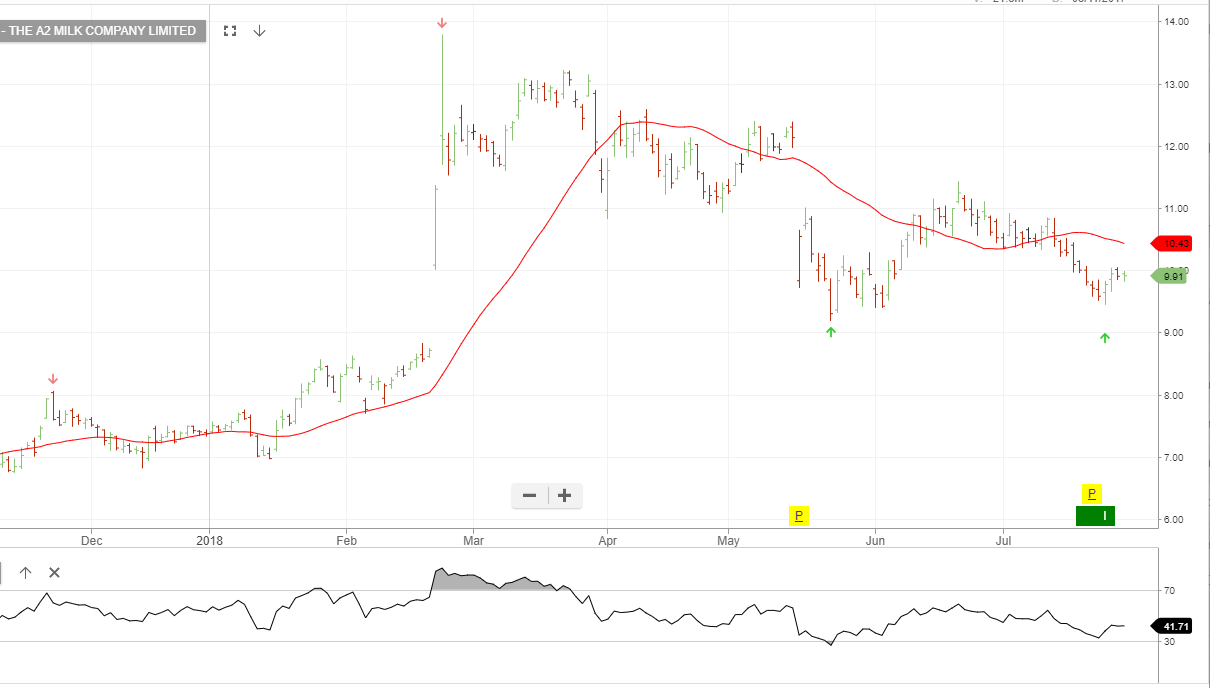 A2 Milk
Author:
Todd
Todd has worked in the financial industry for 20 years. During this time, his primary focus has been in the Foreign Exchange, Global Equities and Fixed Income areas. Todd has also served as a Judicial Advocate in several tax cases in the US Federal Court.