Consensus expectations for the upcoming Woolworths' earnings result, is for underlying profit to grow by 8 – 10%. This is well above competitors, but hardly supports the current 24 x multiple.
If the sell-off in WOW extends to the downside, we would encourage investors to "load up" on Woolworths. Our target buy range is $28 to $29.
Based on forward earnings WOW trades on 3.2% dividend yield. We'd like to see that increase to 3.6% as the share price retraces. Keep this one on the radar and watch for the next ALGO buy signal.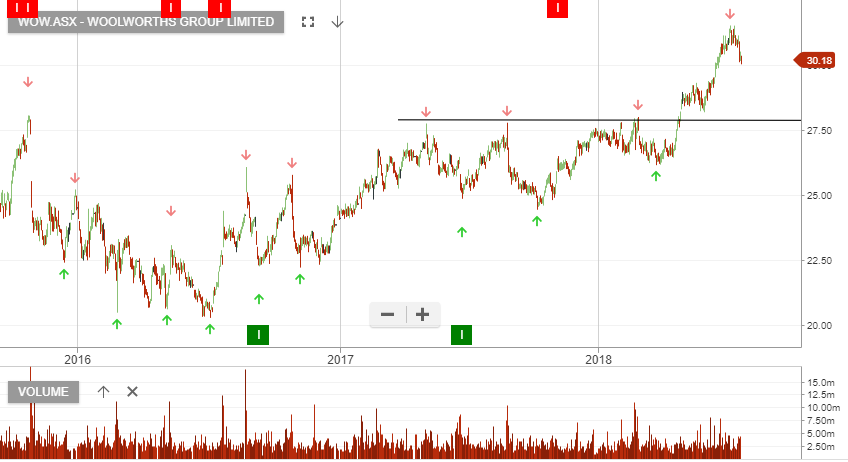 Woolworths
Leon has been working in the financial services industry for 18 years in management and advisory roles. Leon has extensive experience in general advice and dealings involving securities and derivative financial products.
PS 146 Securities & Derivatives, ADA 1 & 2 accreditation, Responsible Manager Certificate. Leon is authorised to provide financial product advice and deal with respect to the following financial products:
· Deposit Products
· Securities
· Derivatives
· Interest in managed investment schemes; and
· Government debentures, bonds and stocks