AMP will need to address a wide range of issues including the Royal Commission responses, grandfathering and impact of Budget proposals in order for investors to understand AMP's sustainable level of profitability. 
Investors are also looking for the CEO to outline  the longer-term group strategy. With many anticapiting some sort of restructure and the separation of the funds management business away from the advice model. 
1H18E profit guidance came in lower than consensus expectations at  $490-$500 million.
AMP is the worst performing stock in the ASX 50 model.
We have two under performing stocks, AMP and FMG. Both businesses face unique structural issues that have weighed on their respective share prices.
We feel investors will be rewarded for slowly accumulating AMP shares at discounted levels but it is very difficult to see when the inflection point occurs.
AMP goes ex div $0.145 on 23rd August and we have the stock trading on a  forward yield of 7%.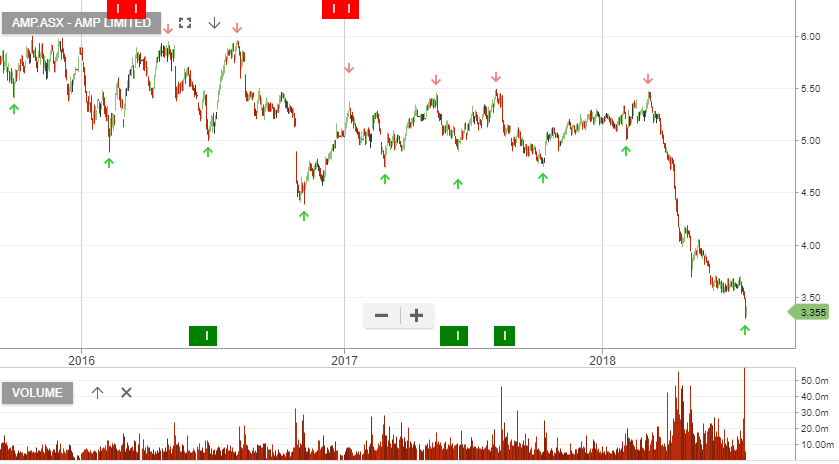 AMP
Leon has been working in the financial services industry for 18 years in management and advisory roles. Leon has extensive experience in general advice and dealings involving securities and derivative financial products.
PS 146 Securities & Derivatives, ADA 1 & 2 accreditation, Responsible Manager Certificate. Leon is authorised to provide financial product advice and deal with respect to the following financial products:
· Deposit Products
· Securities
· Derivatives
· Interest in managed investment schemes; and
· Government debentures, bonds and stocks