Our Algo Engine triggered a buy signal recently in Healthscope and we continue to see upside potential.
HSO has announced the sale of its Asian Pathology business to TPG Capital Asia for A$279 million. The transaction is expected to be completed by the end of August 2018.
Cash proceeds from the sale will be used to pay down debt and fund new domestic development plans.
The potential for M&A activity, along with the retracement in share price, makes HSO an attractive consideration supported by 3% dividend yield.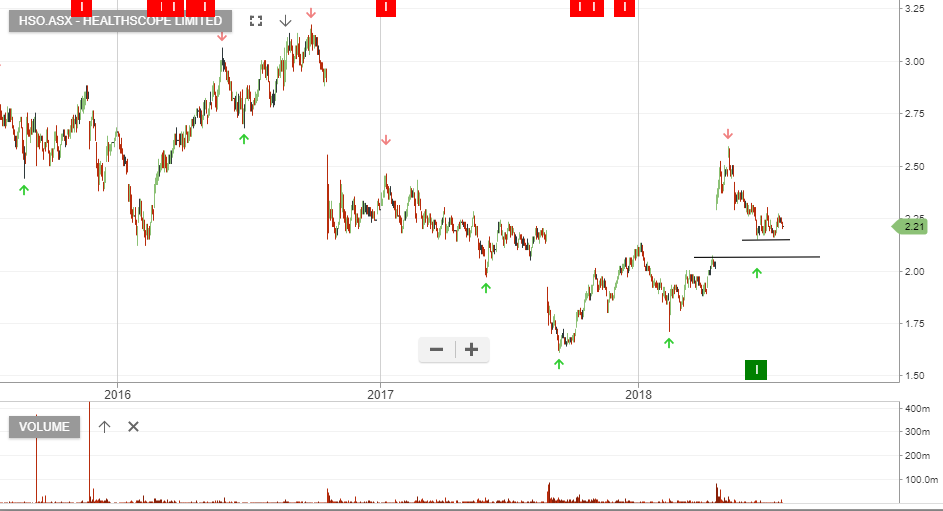 Healthscope
Leon has been working in the financial services industry for 18 years in management and advisory roles. Leon has extensive experience in general advice and dealings involving securities and derivative financial products.
PS 146 Securities & Derivatives, ADA 1 & 2 accreditation, Responsible Manager Certificate. Leon is authorised to provide financial product advice and deal with respect to the following financial products:
· Deposit Products
· Securities
· Derivatives
· Interest in managed investment schemes; and
· Government debentures, bonds and stocks