Shares of Amcor are down over 4.5% in early trade as the market digests the $7 billion (all script) takeover of US packaging peer, Bemis Company.
Logistically, the takeover bid maker sense since 85% of AMC's revenue is from the US, Europe and the Middle East.
Along those same lines, a large proportion of AMC's share registry is made up of international investors, which suggests the company will eventually de-list on the ASX to join the NYSE.
Monday's announcement was not a surprise as the company has disclosed that they were in negotiations with Bemis for over a year.
Our ALGO engine has triggered several sell signals over the last week and we have been advising investors to either exit the stock or employ a buy/write strategy into October.

The next key technical support level will be found in the $13.90 to $14.00 area.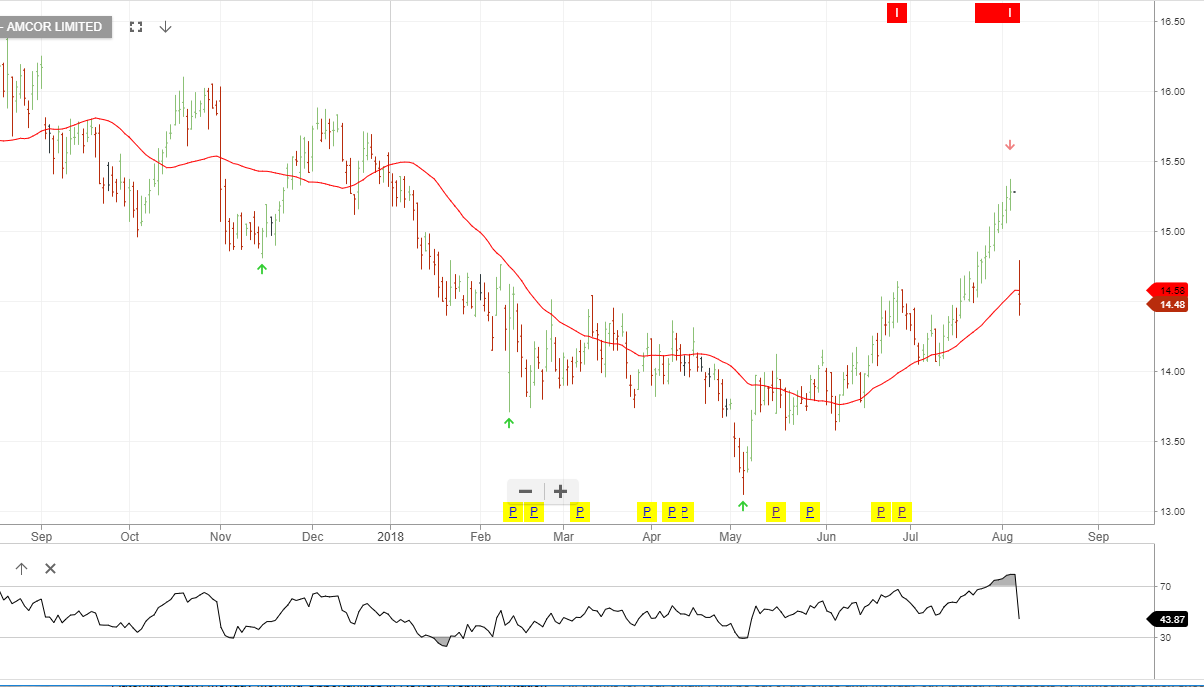 Amcor
Author:
Todd
Todd has worked in the financial industry for 20 years. During this time, his primary focus has been in the Foreign Exchange, Global Equities and Fixed Income areas. Todd has also served as a Judicial Advocate in several tax cases in the US Federal Court.