SEEK has yet again pushed out the timing of its earnings growth, committing to another huge uplift in operational and capex spending to grow market share in China, South East Asia and Australia.
The market has downgraded earnings forecasts to reflect the FY18 result and the guidance for FY19.  This now leaves FY20 and 21 as the growth opportunity with forecast EPS set to accelerate to 20%+ p/a.
With the stock now on 2% dividend yield and questions over short-term growth and large capital expenditure, we feel investors should be patient and wait for our next ALGO buy signal.
SEEK offers investors exposure to the global hiring cycle and increasing migration of employment advertising to the online market.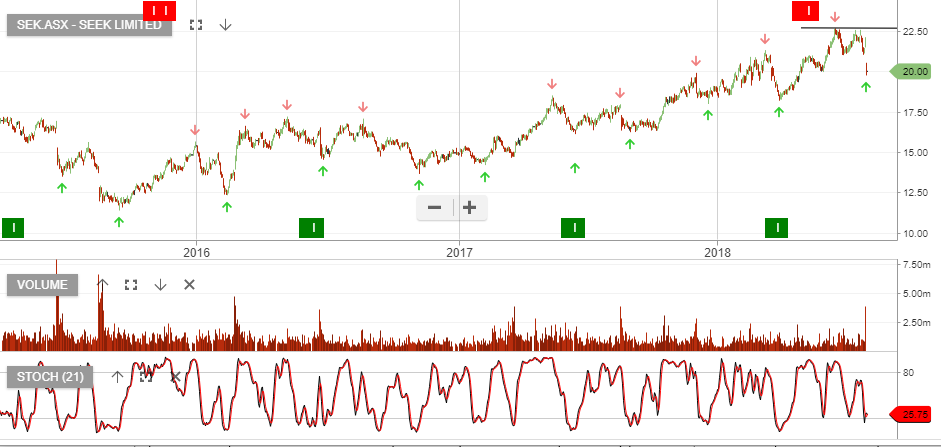 SEEK
Leon has been working in the financial services industry for 18 years in management and advisory roles. Leon has extensive experience in general advice and dealings involving securities and derivative financial products.
PS 146 Securities & Derivatives, ADA 1 & 2 accreditation, Responsible Manager Certificate. Leon is authorised to provide financial product advice and deal with respect to the following financial products:
· Deposit Products
· Securities
· Derivatives
· Interest in managed investment schemes; and
· Government debentures, bonds and stocks