Dominos reports their FY18 earnings on the 14th August and consensus expectations is for underlying earnings to grow 15%, to $266m. This places the stock on a yield of 2.2%.
At 31 times earnings and a low yield, DMP can't afford any material slow down in EPS growth into FY19. It feels that industry disruption and slow growth rates in new international markets, may come together to weigh on the FY19 numbers.
We're mindful of the "lower high" sell structure the algo engine is pointing to, and we'll be interested to review the numbers, post the upcoming earnings result.
We remain cautious on this one!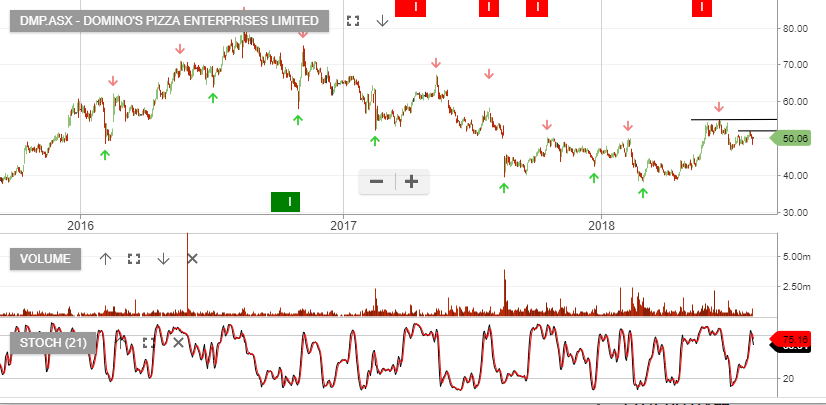 Leon has been working in the financial services industry for 18 years in management and advisory roles. Leon has extensive experience in general advice and dealings involving securities and derivative financial products.
PS 146 Securities & Derivatives, ADA 1 & 2 accreditation, Responsible Manager Certificate. Leon is authorised to provide financial product advice and deal with respect to the following financial products:
· Deposit Products
· Securities
· Derivatives
· Interest in managed investment schemes; and
· Government debentures, bonds and stocks