Crown was a "high conviction" call coming into yesterday's FY18 earnings result. EBITDA increased by 6% and NPAT was up 13% to $378m.
VIP gaming revenue was up almost 70% on the same time last year. At the peak in 2015, Crown VIP was turning over $52 billion and it now stands at $44 billion.
Although, we see scope for cost control and share buybacks as net positives for the share price, we also feel the 23x FY19 multiple is starting look too expensive.
Crown goes ex div $0.30 on the 20th September and the stock now trades on a forward yield of 4.3%.
Note: Crown's Sydney project is due for completion in 2021 and total project cost is estimated to be $2.2 billion.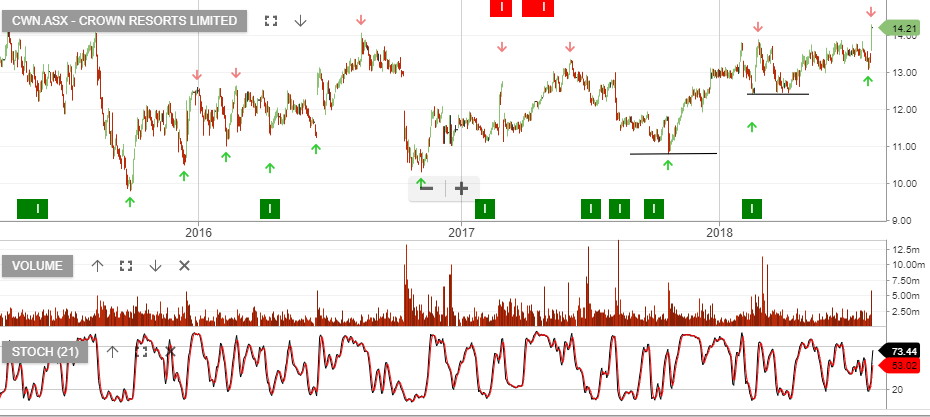 Crown Resorts