Our Algio engine generated a recent buy signal in SGR and we continue to have a positive outlook on the stock and rate this as a "high conviction" buy opportunity.
SGR is set to report FY18 results on Friday 24th August and we see potential upside to market expectations for VIP growth. The new VIP room in Sydney, (which opened in April), should further add to positive revenue growth.
With underlying earnings growth running at 8 – 10%, we expect FY19 EBITDA to increase from $570m to $620m, placing SGR on a forward yield of 5%.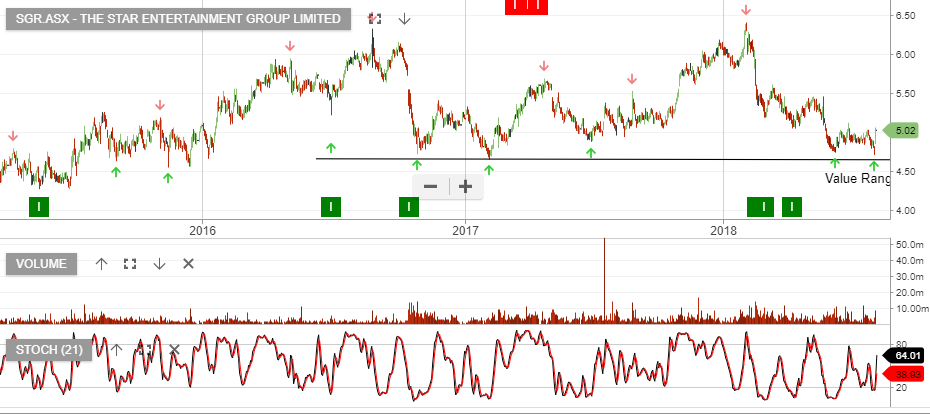 Star Entertainment Group
Leon has been working in the financial services industry for 18 years in management and advisory roles. Leon has extensive experience in general advice and dealings involving securities and derivative financial products.
PS 146 Securities & Derivatives, ADA 1 & 2 accreditation, Responsible Manager Certificate. Leon is authorised to provide financial product advice and deal with respect to the following financial products:
· Deposit Products
· Securities
· Derivatives
· Interest in managed investment schemes; and
· Government debentures, bonds and stocks