The CKI consortium has completed its due diligence and has now entered into a binding Implementation Agreement to acquire 100% of APA's stapled securities for an all cash offer of $11.00 per share.
The offer is still subject to a number of conditions including approval from the ACCC and the FIRB.
APA goes ex div $0.21 on the 28th December.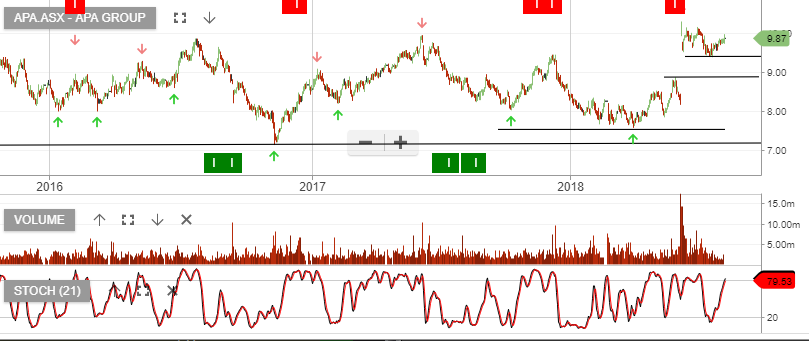 APA
Leon has been working in the financial services industry for 18 years in management and advisory roles. Leon has extensive experience in general advice and dealings involving securities and derivative financial products.
PS 146 Securities & Derivatives, ADA 1 & 2 accreditation, Responsible Manager Certificate. Leon is authorised to provide financial product advice and deal with respect to the following financial products:
· Deposit Products
· Securities
· Derivatives
· Interest in managed investment schemes; and
· Government debentures, bonds and stocks