Oil prices remain well supported by recent platform closures in the Gulf of Mexico ahead of Hurricane Gordon, and Exxon's warning of a supply crunch in Nigeria. 
We recommend buying the dip in Santos near the $6.50 level and also accumulating Origin on the current share price weakness.
OOO.ASX Oil ETF was added to our ETF model back in June and the ETF is now up 8.5%.
WPL and OSH look expensive at current levels and we'll wait for the  next Algo Engine buy signal before considering these names.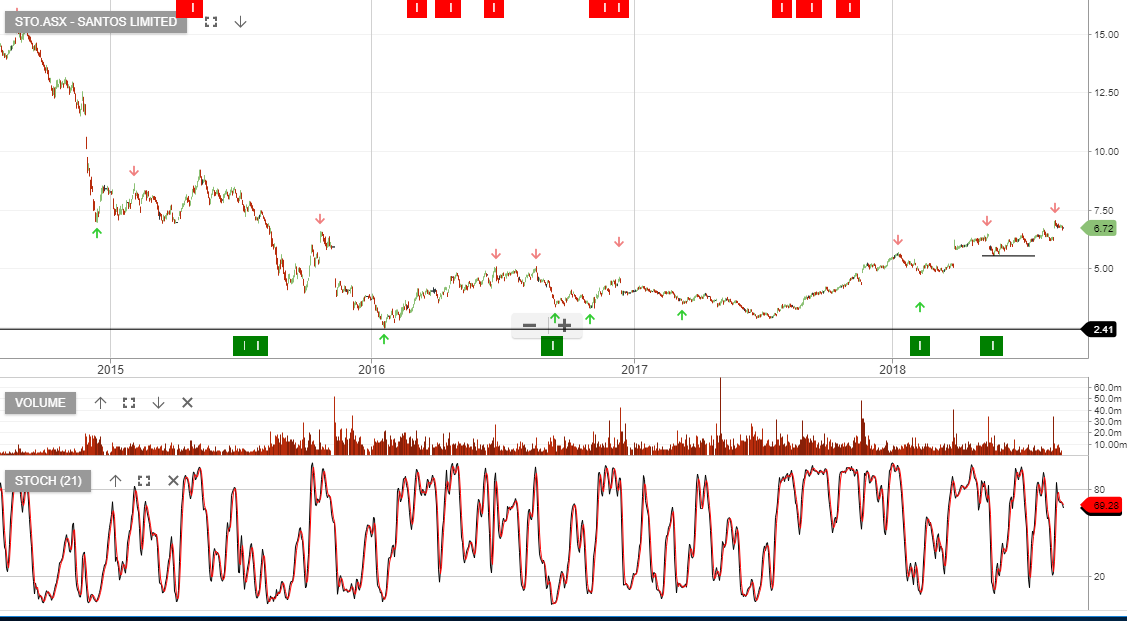 STO
Leon has been working in the financial services industry for 18 years in management and advisory roles. Leon has extensive experience in general advice and dealings involving securities and derivative financial products.
PS 146 Securities & Derivatives, ADA 1 & 2 accreditation, Responsible Manager Certificate. Leon is authorised to provide financial product advice and deal with respect to the following financial products:
· Deposit Products
· Securities
· Derivatives
· Interest in managed investment schemes; and
· Government debentures, bonds and stocks