Shares of STO have firmed over the last week as investors see the company's recent acquisition of Quadrant Energy as a net positive to growth.
The addition of Quadrant will increase STO's ownership of high-grade gas assets in Western Australia.
In addition, the Quadrant fields will strengthen STO's operating capacity and increase last year's rise in underlying profit into FY19.
We see initial chart resistance in the $7.35 area.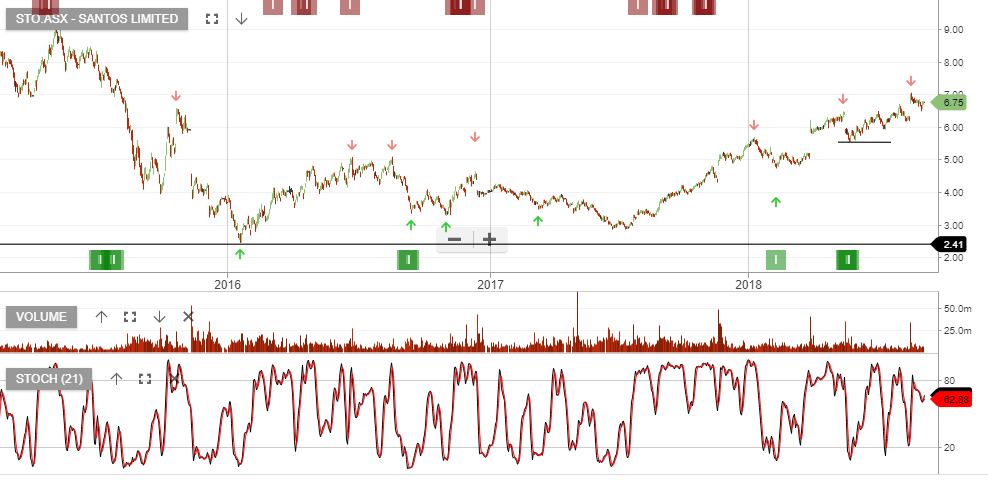 Santos
Leon has been working in the financial services industry for 18 years in management and advisory roles. Leon has extensive experience in general advice and dealings involving securities and derivative financial products.
PS 146 Securities & Derivatives, ADA 1 & 2 accreditation, Responsible Manager Certificate. Leon is authorised to provide financial product advice and deal with respect to the following financial products:
· Deposit Products
· Securities
· Derivatives
· Interest in managed investment schemes; and
· Government debentures, bonds and stocks