Oil prices continue to rise as U.S. sanctions on Tehran squeezed Iranian crude exports, tightening supply even as other key exporters increased production.
Recent signals in OSH and STO continue to push higher. Also, the OOO ETF, (Oil ETF), is now up almost 20% from the recent Algo Engine buy signal.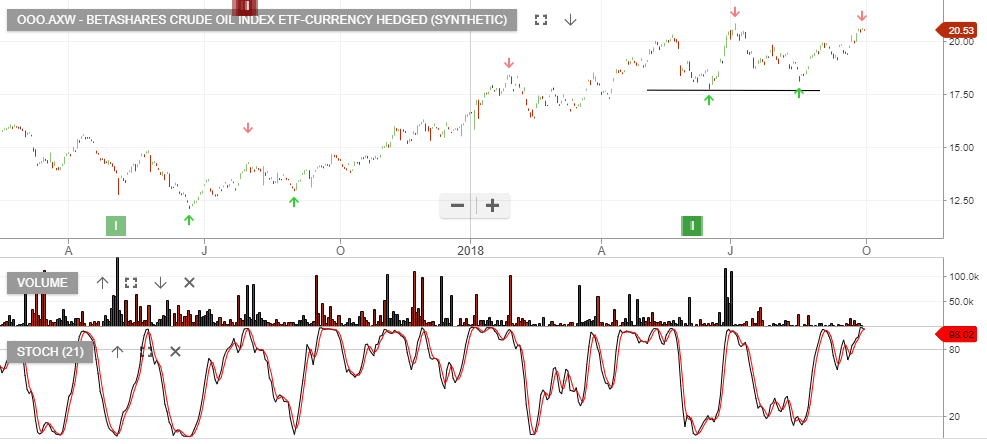 Oil ETF OOO
Leon has been working in the financial services industry for 18 years in management and advisory roles. Leon has extensive experience in general advice and dealings involving securities and derivative financial products.
PS 146 Securities & Derivatives, ADA 1 & 2 accreditation, Responsible Manager Certificate. Leon is authorised to provide financial product advice and deal with respect to the following financial products:
· Deposit Products
· Securities
· Derivatives
· Interest in managed investment schemes; and
· Government debentures, bonds and stocks