Our Algo Engine has triggered a buy signal in Ansell.  And with the share price finding support at $22.50, we recommend accumulating the stock.
Technically, the share price looks to be carving out a "double bottom" pattern dating back to September of last year at $22.10.
Our upside target is $24.50, at which time investors can consider either taking profit or selling slightly out of the money call options to enhance the income.
ANN goes ex div $0.30 in Feb 2019.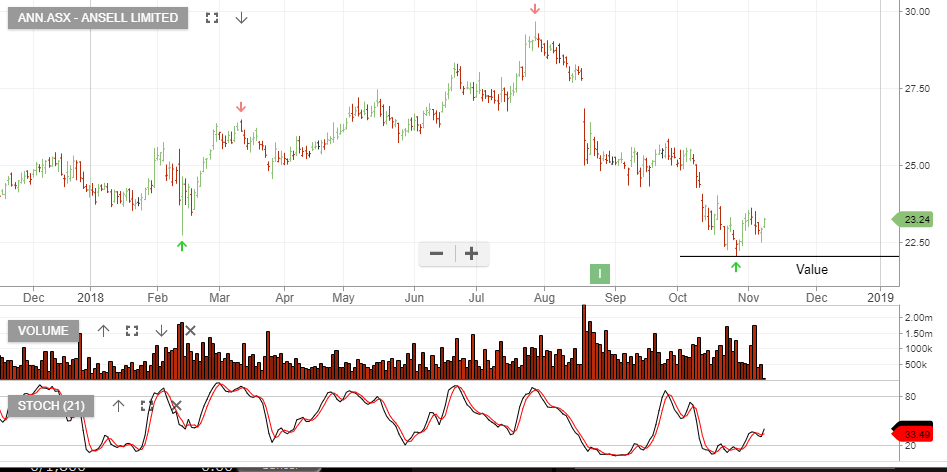 Ansell