The price of West Texas Intermediate crude oil dropped over 7% and reached a 14-month low of $50.15 in overnight trade in New York.
Yesterday's price action extends the rout in crude oil to over 35% since posting a high of $76.90 on October 3rd.
In response, Saudi officials announced that they will attend next week's G-20 summit in Argentina to meet with US and Russian representatives in front of the OPEC meeting on December 6th in Vienna.
Local oil names STO, OSH and WPL are all under ALGO buy signals and will stand to benefit from any indication that OPEC will cut production into 2019.
We see chart support for OSH at $7.00, STO near $5.25 and WPL in the $31.00 area.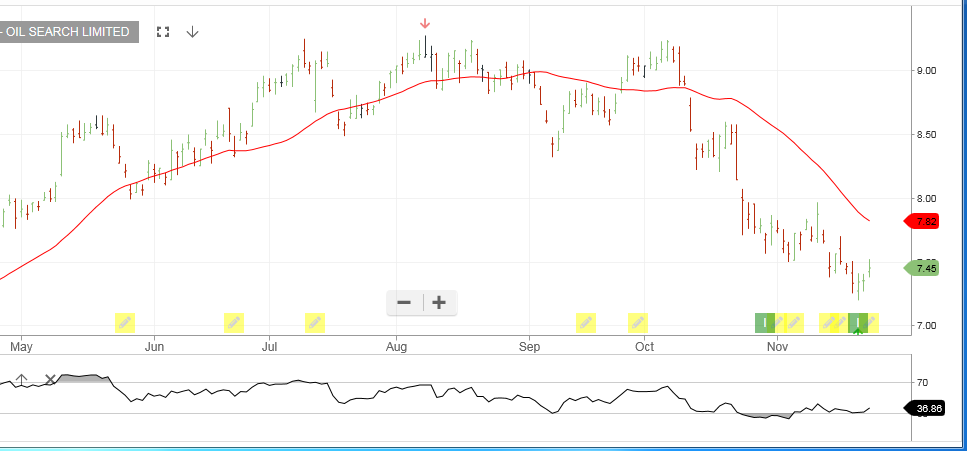 Oil Search
Santos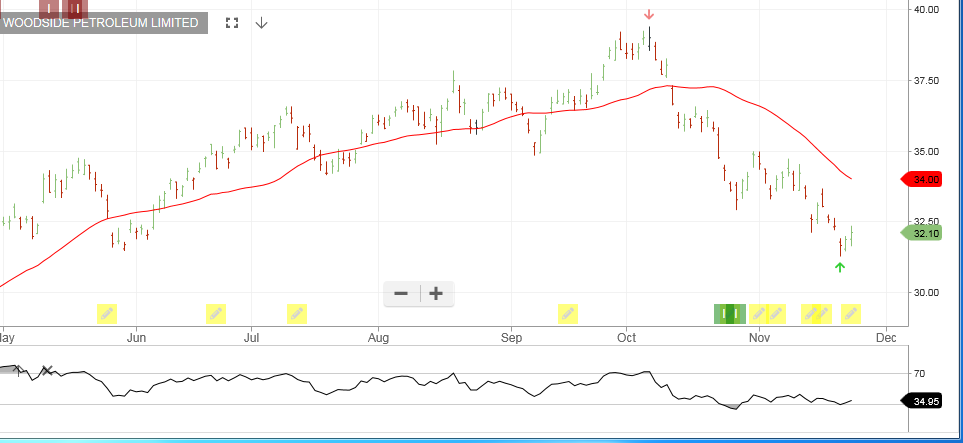 Woodside Petroleum
Author:
Todd
Todd has worked in the financial industry for 20 years. During this time, his primary focus has been in the Foreign Exchange, Global Equities and Fixed Income areas. Todd has also served as a Judicial Advocate in several tax cases in the US Federal Court.