InvoCare is under current Algo Engine sell conditions, following a recent lower high formation at $15.00.
Invocare's balance sheet will be strengthened following the announced raising of up to A$85m, via institutional placement which will include $20m via a share purchase plan. We expect this to be done at around $13.30.
We anticipate the next signal to be a Algo Engine "buy" and we're likely to see this before the end of April.
We see long-term value in IVC and suggest investors watch for an entry signal between $13.30 & $13.80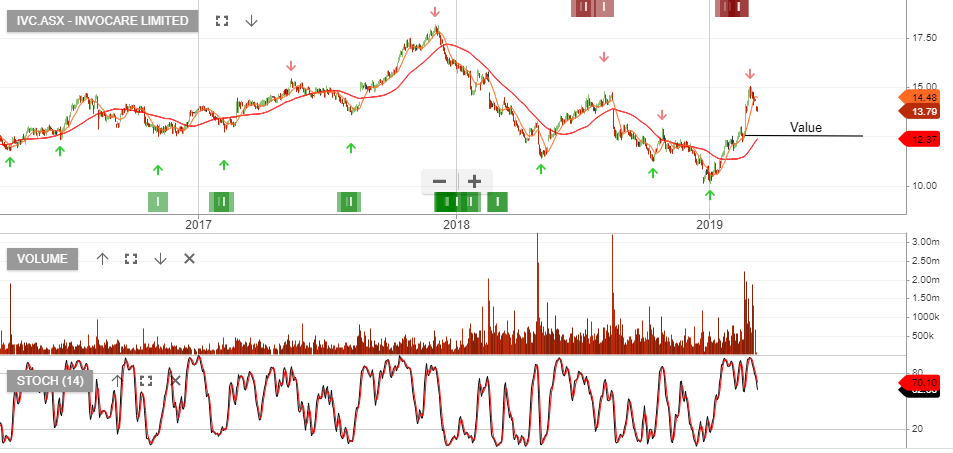 Leon has been working in the financial services industry for 18 years in management and advisory roles. Leon has extensive experience in general advice and dealings involving securities and derivative financial products.
PS 146 Securities & Derivatives, ADA 1 & 2 accreditation, Responsible Manager Certificate. Leon is authorised to provide financial product advice and deal with respect to the following financial products:
· Deposit Products
· Securities
· Derivatives
· Interest in managed investment schemes; and
· Government debentures, bonds and stocks