Scentre Group announced an on-market buy-back of outstanding shares, the Company intends to complete the buyback within 12 months. The buy-back will add incremental support to our suggested buy-write strategy.
We recommend buying Scentre and selling covered call options. The stock goes ex-div $0.11 on the 14th of August.
Selling a Sept out of the money call will generate an additional $0.12 per share of income.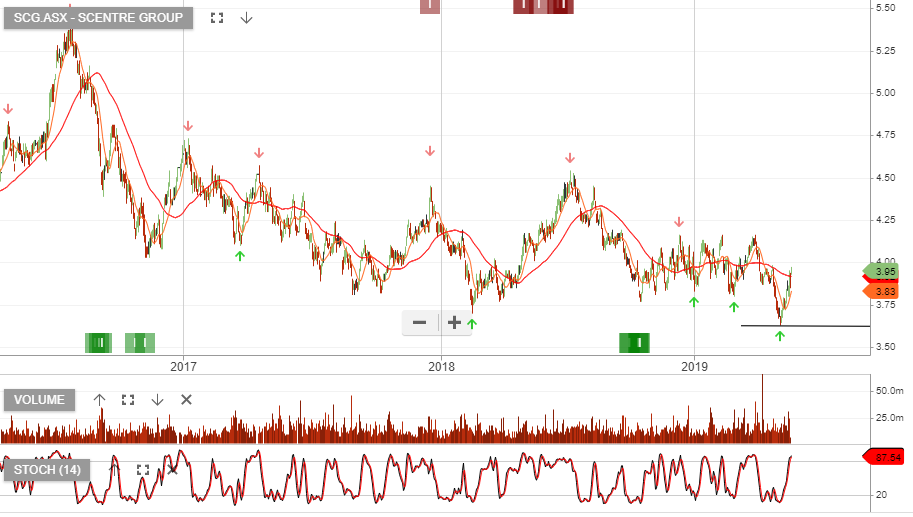 Leon has been working in the financial services industry for 18 years in management and advisory roles. Leon has extensive experience in general advice and dealings involving securities and derivative financial products.
PS 146 Securities & Derivatives, ADA 1 & 2 accreditation, Responsible Manager Certificate. Leon is authorised to provide financial product advice and deal with respect to the following financial products:
· Deposit Products
· Securities
· Derivatives
· Interest in managed investment schemes; and
· Government debentures, bonds and stocks