Scentre is under Algo Engine buy conditions and  a name we've recently drawn our readers attention to, as a buy write.
The share price has since rallied from $3.80 to $4.08. We still  see scope for gains from a buy write strategy, which captures the upcoming dividend .
SCG goes ex div $0.11 on the 14th of August.
Low global bond yields and the  announced share buy back by SCG, will help underpin downside risks.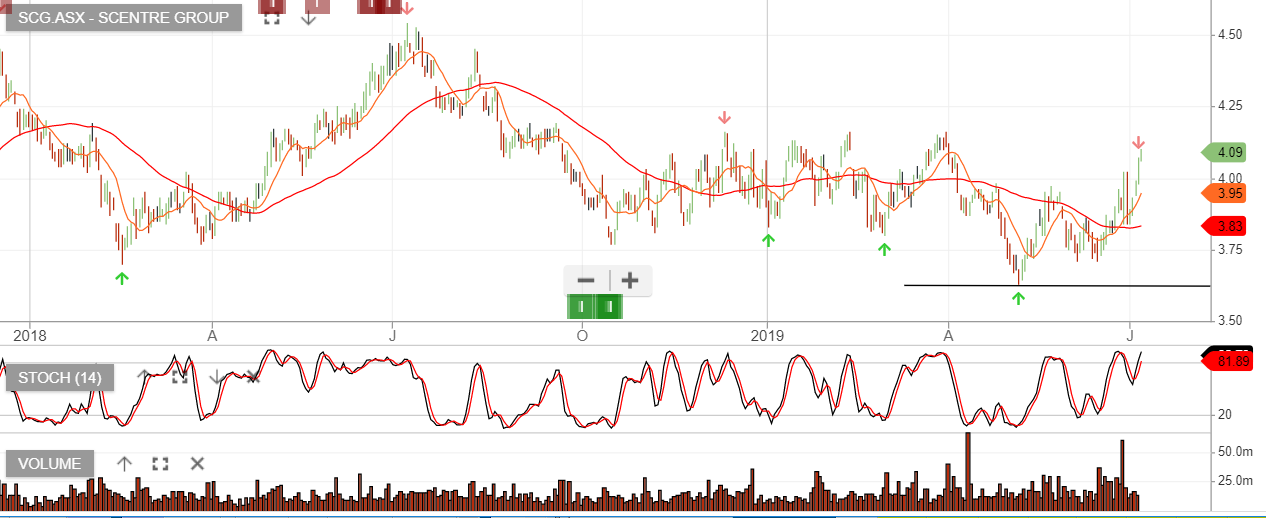 Leon has been working in the financial services industry for 18 years in management and advisory roles. Leon has extensive experience in general advice and dealings involving securities and derivative financial products.
PS 146 Securities & Derivatives, ADA 1 & 2 accreditation, Responsible Manager Certificate. Leon is authorised to provide financial product advice and deal with respect to the following financial products:
· Deposit Products
· Securities
· Derivatives
· Interest in managed investment schemes; and
· Government debentures, bonds and stocks