Cimic Group is under Algo Engine sell conditions and following the recent 1H19 earnings, the stock has sold off over 20%.
Mining profits were up +26% but construction-related profit was down 15%. The broad thematic around the CIMIC business remains attractive and we continue to monitor for an approaching entry point.
Note: Short-term indicators are now turning positive.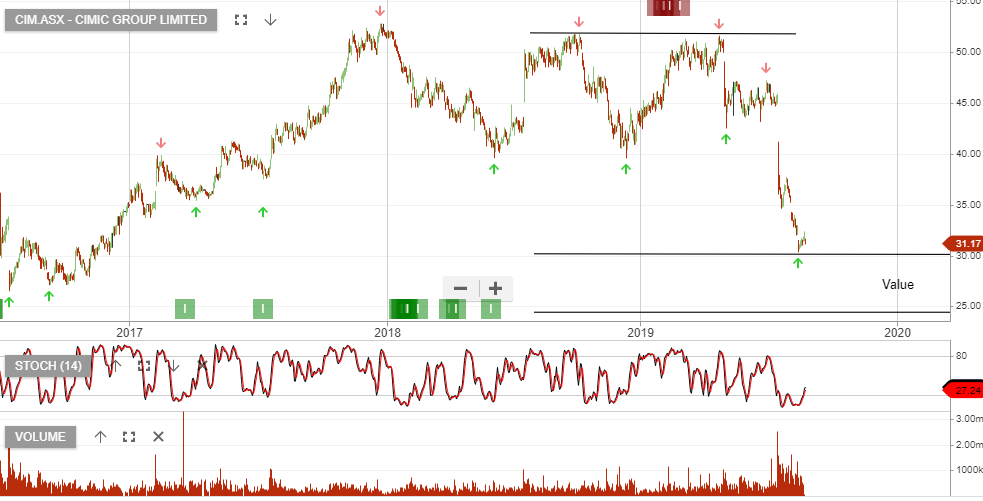 Leon has been working in the financial services industry for 18 years in management and advisory roles. Leon has extensive experience in general advice and dealings involving securities and derivative financial products.
PS 146 Securities & Derivatives, ADA 1 & 2 accreditation, Responsible Manager Certificate. Leon is authorised to provide financial product advice and deal with respect to the following financial products:
· Deposit Products
· Securities
· Derivatives
· Interest in managed investment schemes; and
· Government debentures, bonds and stocks