Silver Lake Resources is under Algo Engin buy conditions and we now add the name to our watch list.
Silver Lake is a gold producer with its cornerstone asset the Mount Monger Gold Camp, located in Kalgoorlie, Western Australia. The Mount Monger Camp produced ~158,000 ounces in FY18 and has a proven history of Reserve replacement and discovery.
The chart below shows SLR finding support at $0.90 and the short-term indicators are turning higher.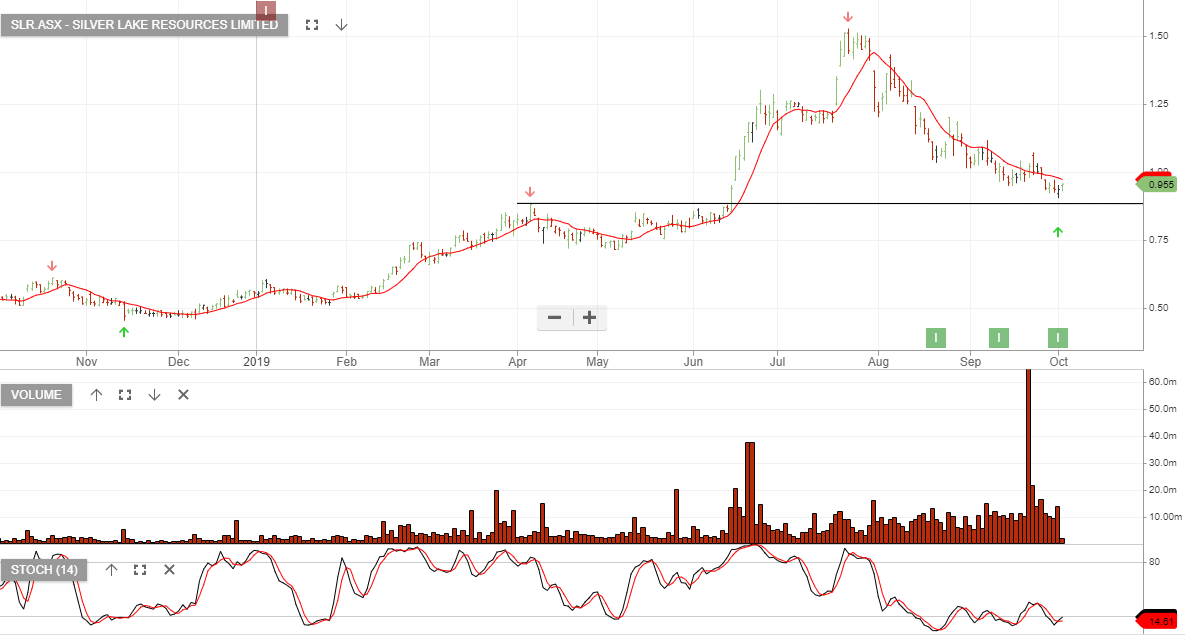 Leon has been working in the financial services industry for 18 years in management and advisory roles. Leon has extensive experience in general advice and dealings involving securities and derivative financial products.
PS 146 Securities & Derivatives, ADA 1 & 2 accreditation, Responsible Manager Certificate. Leon is authorised to provide financial product advice and deal with respect to the following financial products:
· Deposit Products
· Securities
· Derivatives
· Interest in managed investment schemes; and
· Government debentures, bonds and stocks