Domino's Pizza Enterprises is under Algo Engine sell conditions and is a current "high conviction" short.
A combination of underperforming international stores and an eroding position within technological leadership across fast food means we struggle with the 30x PE multiple and low 2.5% yield.
Within 2 – 5 years we forecast the business trades at 14x earnings and 4% yield, meaning the fair value is closer to $20, not the current price of $52.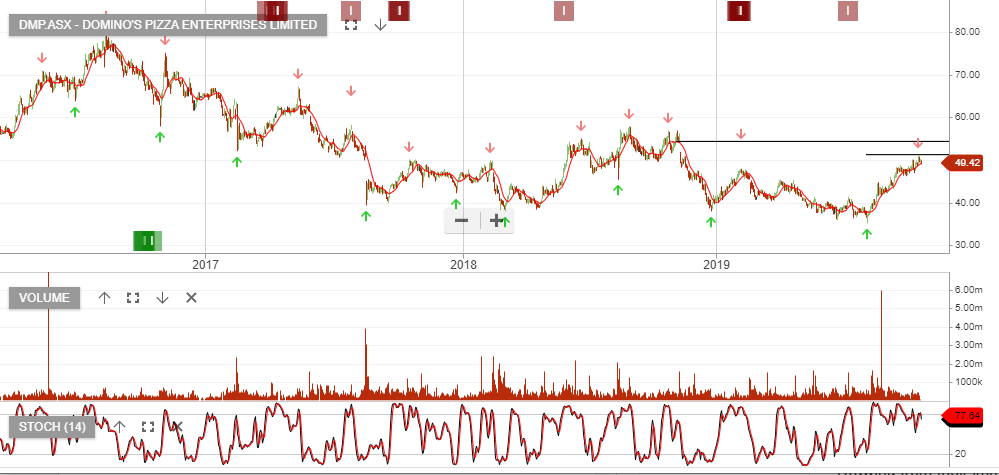 Leon has been working in the financial services industry for 18 years in management and advisory roles. Leon has extensive experience in general advice and dealings involving securities and derivative financial products.
PS 146 Securities & Derivatives, ADA 1 & 2 accreditation, Responsible Manager Certificate. Leon is authorised to provide financial product advice and deal with respect to the following financial products:
· Deposit Products
· Securities
· Derivatives
· Interest in managed investment schemes; and
· Government debentures, bonds and stocks