For our next Live Webinar, I will review high conviction ASX buy and sell opportunities from the recent algo engine and model portfolio signals. This webinar is exclusive to our members.
Host: Leon Hinde, Head of Equity Strategy at Investor Signals
Date: 9th of December
Time: 12:30pm NSW/VIC time, 11:30am Qld time, Midday SA time, 9:30am WA time
Duration: 45 min
Members and Trial Users Only!
Learn the strategies and stock holdings that allowed us to generate 63% return in our new Interactive Brokers account model.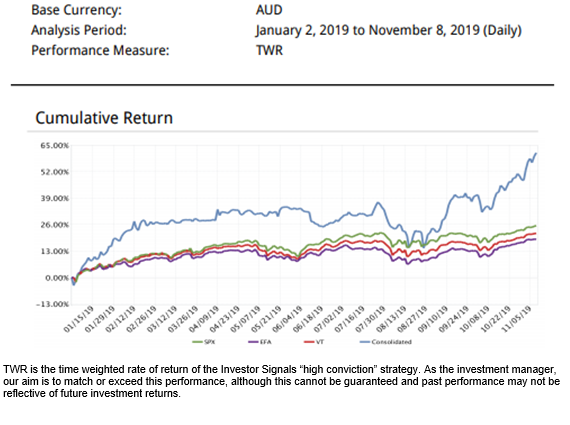 Leon has been working in the financial services industry for 18 years in management and advisory roles. Leon has extensive experience in general advice and dealings involving securities and derivative financial products.
PS 146 Securities & Derivatives, ADA 1 & 2 accreditation, Responsible Manager Certificate. Leon is authorised to provide financial product advice and deal with respect to the following financial products:
· Deposit Products
· Securities
· Derivatives
· Interest in managed investment schemes; and
· Government debentures, bonds and stocks