The Star Entertainment Group is now under Algo Engine buy conditions following a recent high low formation at $4.55.
We're attracted to the longer-term fundamentals for Star but have been reluctant to hold the position whilst the stock was under sell conditions. The recent break higher in price and the shift to Algo buy conditions, means we've added Star back into our model portfolio.
The February earnings result will be a key catalyst, where the market will be looking for earnings growth beyond just cost control.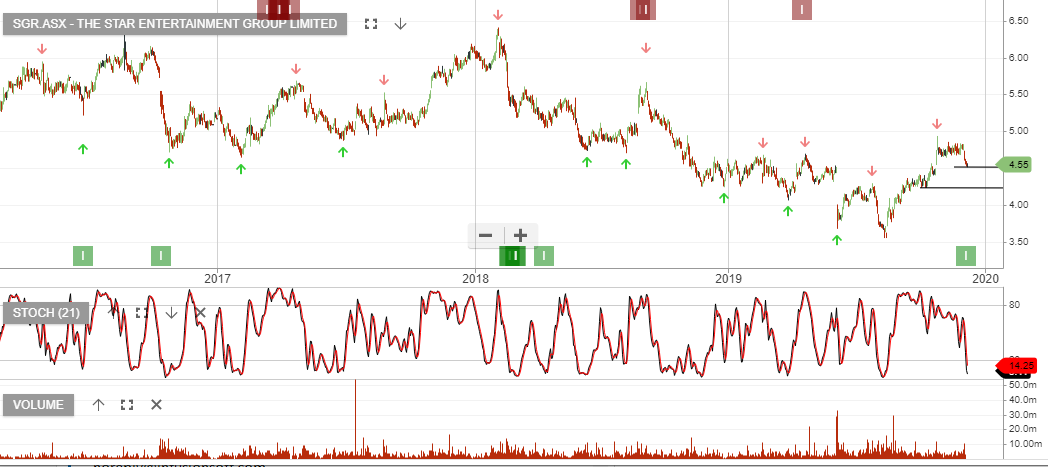 Leon has been working in the financial services industry for 18 years in management and advisory roles. Leon has extensive experience in general advice and dealings involving securities and derivative financial products.
PS 146 Securities & Derivatives, ADA 1 & 2 accreditation, Responsible Manager Certificate. Leon is authorised to provide financial product advice and deal with respect to the following financial products:
· Deposit Products
· Securities
· Derivatives
· Interest in managed investment schemes; and
· Government debentures, bonds and stocks