Pro Medicus is under Algo Engine buy conditions and we add this one to our watchlist. With the stock trading on almost 100x PE, it's expensive even after the share price correction from $38 to $22.
Short covering is likely to occur soon and it's worth watching the short-term indicators for a reversal higher.
About: Pro Medicus are a leading provider of radiology information systems (RIS), Picture Archiving and Communication Systems (PACS) and advanced visualization solutions across the globe.
Buy range $22.50 – $23.50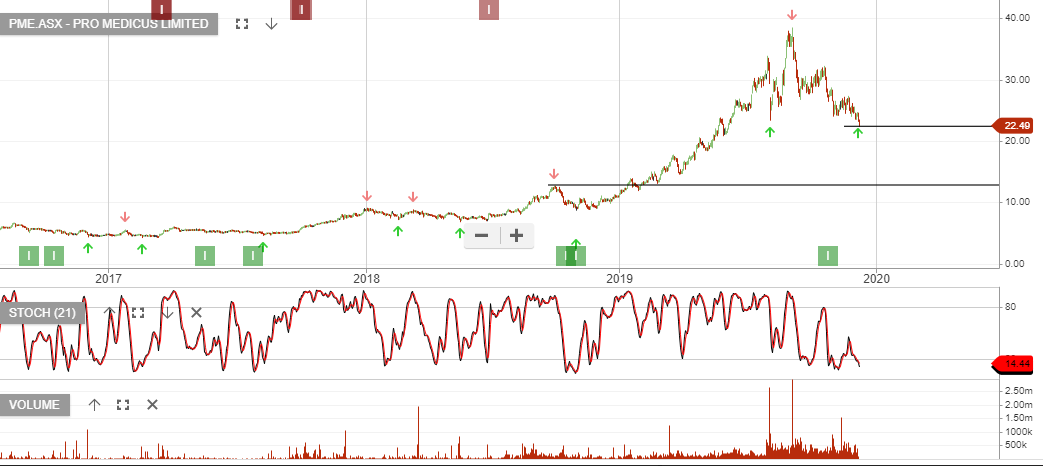 Since writing the above post on the 9th of Jan, PME has rallied almost 20%.
The Algo Engine suggests it's time to take profit.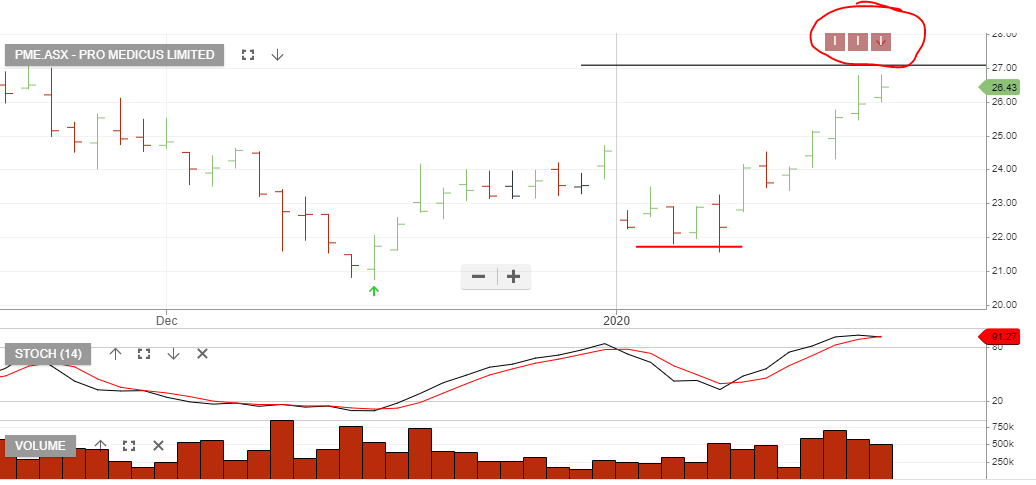 Leon has been working in the financial services industry for 18 years in management and advisory roles. Leon has extensive experience in general advice and dealings involving securities and derivative financial products.
PS 146 Securities & Derivatives, ADA 1 & 2 accreditation, Responsible Manager Certificate. Leon is authorised to provide financial product advice and deal with respect to the following financial products:
· Deposit Products
· Securities
· Derivatives
· Interest in managed investment schemes; and
· Government debentures, bonds and stocks