Long QUB.ASX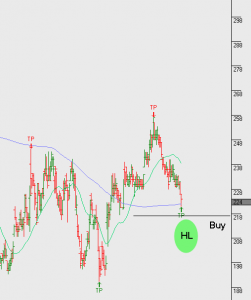 The market appears to be under heavy sell side pressure at present with Asian markets down almost 3% today, therefore, any buy side transactions carry added risk.  To combat this, reduce position size and/or leg into the trade in two transactions at different entry points. QUB has been on my radar and I've been waiting for it to pull back into the $2.25 level.
Tomorrow when the ASX resumes trading, start checking QUB out for an initial buy at or near the open.  Remember, ease up on the dollar allocation.
Leon has been working in the financial services industry for 18 years in management and advisory roles. Leon has extensive experience in general advice and dealings involving securities and derivative financial products.
PS 146 Securities & Derivatives, ADA 1 & 2 accreditation, Responsible Manager Certificate. Leon is authorised to provide financial product advice and deal with respect to the following financial products:
· Deposit Products
· Securities
· Derivatives
· Interest in managed investment schemes; and
· Government debentures, bonds and stocks