Short XTL (update)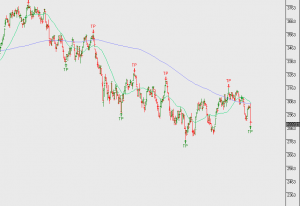 I suggested shorting the XTL on 2nd June 2016 and now I believe that Central Banks will have no choice but to embark on a more aggressive stance. BoJ, BoE and ECB will be looking to reduce volatility, inject liquidity, depreciate ¥ and avoid excessive US$ appreciation. The Fed will work hard to reduce the degree of monetary policy divergence.
This means we are getting ready to close out the XTL short and bank the profit.
Leon has been working in the financial services industry for 18 years in management and advisory roles. Leon has extensive experience in general advice and dealings involving securities and derivative financial products.
PS 146 Securities & Derivatives, ADA 1 & 2 accreditation, Responsible Manager Certificate. Leon is authorised to provide financial product advice and deal with respect to the following financial products:
· Deposit Products
· Securities
· Derivatives
· Interest in managed investment schemes; and
· Government debentures, bonds and stocks