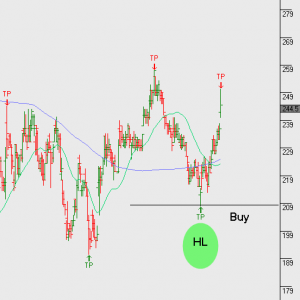 Qube Holding Ltd (QUB.ASX) is starting to trend higher as expected. The premise of this trade is the market will begin to re-rate QUB following the finalisation of the asset purchases from Asciano. Traders may look to take take profit around the $2.50 level.
Keep this one on your radar as the 2 to 3 year outlook should see this stock present multiple buying opportunities. Our algorithm engines will continue tracking for optimum entry and exit levels.
Leon has been working in the financial services industry for 18 years in management and advisory roles. Leon has extensive experience in general advice and dealings involving securities and derivative financial products.
PS 146 Securities & Derivatives, ADA 1 & 2 accreditation, Responsible Manager Certificate. Leon is authorised to provide financial product advice and deal with respect to the following financial products:
· Deposit Products
· Securities
· Derivatives
· Interest in managed investment schemes; and
· Government debentures, bonds and stocks