Boral has been triggered by the algorithm engine as a "buy alert".
Fy17 NPAT is forecast to be up 10% ($280m) on last year, based on EPS of $0.38 cps, placing the stock on 17x PE and assuming $0.24 in dividends, Boral trades on a forward yield of 3.8%
The stock has pulled back 15% from the late August high. Buy within the $6.40 – $6.00 value range.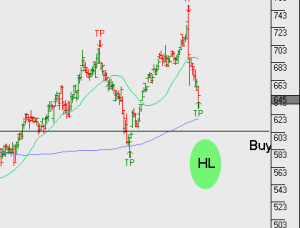 Leon has been working in the financial services industry for 18 years in management and advisory roles. Leon has extensive experience in general advice and dealings involving securities and derivative financial products.
PS 146 Securities & Derivatives, ADA 1 & 2 accreditation, Responsible Manager Certificate. Leon is authorised to provide financial product advice and deal with respect to the following financial products:
· Deposit Products
· Securities
· Derivatives
· Interest in managed investment schemes; and
· Government debentures, bonds and stocks